FEED magazine is going quarterly!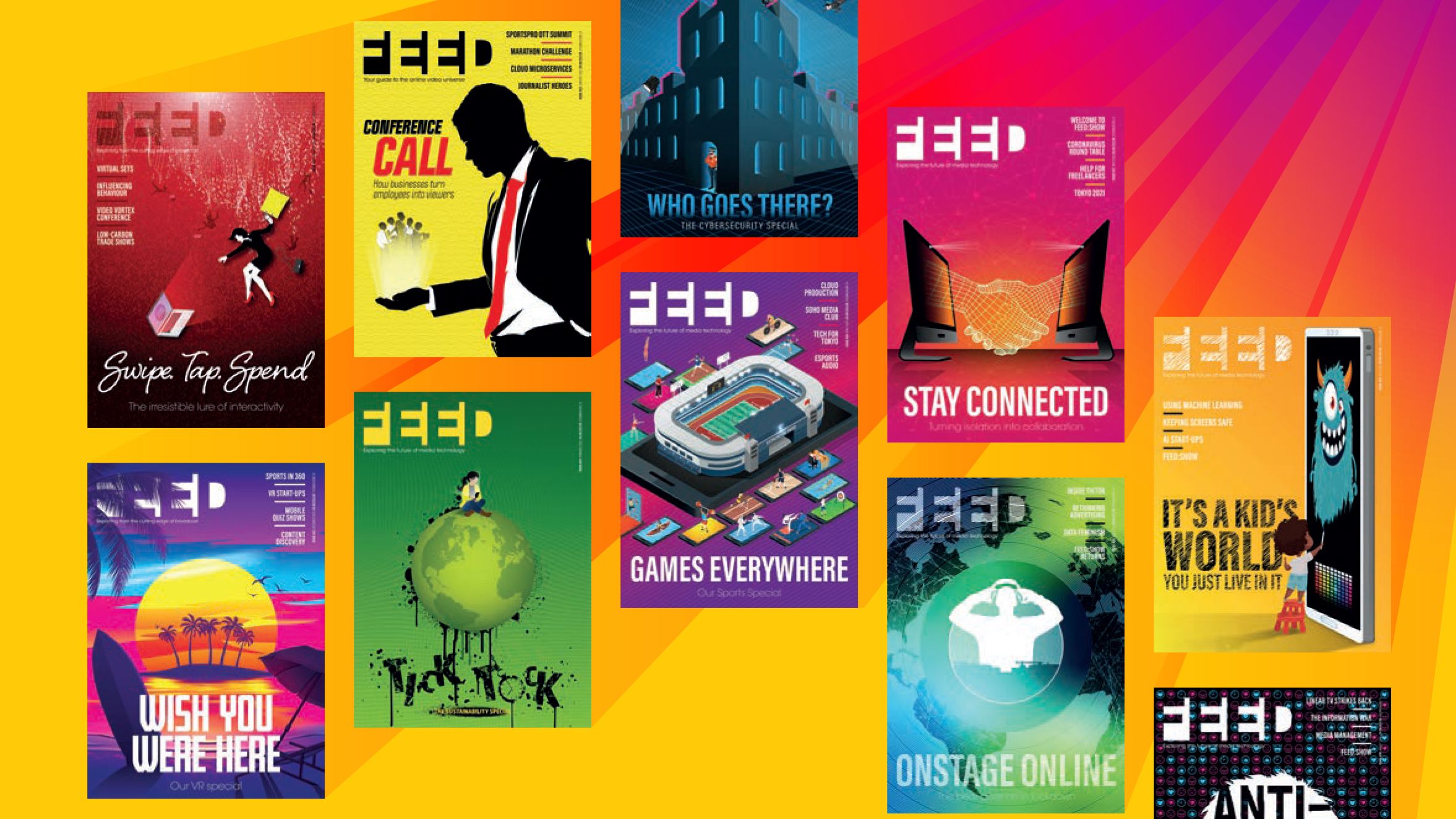 Posted on Sep 15, 2020 by Neal Romanek
The Sept. 2020 issue of FEED will be our last monthly magazine. And that's a good thing!
FEED magazine is now moving from a monthly to a quarterly publishing schedule with the first quarterly magazine hitting doorsteps – and the internet – at the beginning of December.
During this year's contraction, FEED has been very fortunate, thanks to being fast on our feet and to the boost in demand for good content about streaming and cloud video technologies, which have become indispensable during the Covid pandemic. We've been lucky enough to be spared some of the hard choices our fellow trade publications have had to make. This has allowed us to be creative, rather than reactive.
The war-room mindset required to produce a high-quality magazine every single month sometimes means other great projects get squeezed out. Doing FEED on a quarterly basis will now enable us to expand our content and services into long-promised areas, including a raft of digital offerings. The quarterly FEED – and it will still be called "FEED" – will be published around the traditional big trade show dates. As mentioned, the first lands this December, in time for what would normally be CES in Las Vegas. The next will ship in March 2021 at what used to be NAB time. The June 2021 will cover the mid-year shows, and the fourth will be in August 2021 in time for IBC.
A global conference in a magazine
At the end of 2019, FEED reported that the trade shows were on borrowed time. We cited climate change as the principal pressure that would require a slow down of international travel. But no one expected events to be suddenly stopped in their tracks by a global pandemic (ok, science warned us about that years ago too – thanks, Science Guy).
FEED has always had strong partnerships with these trade shows and this will continue, but by any analysis it seems unlikely that physical trade shows will return to anything like their former stature. They are likely to be supplanted by more immediate and proactive networking and ever-more creative online engagements. We think of the new FEED as a bit like a quarterly, global trade show, with each issue a deep dive into the trends over the preceding three months. The four quarterly issues will be the tent poles for the FEED brand to extend how we do our coverage with a wider range of content in our print, digital and social outlets – as well as bespoke content services for our partners.
But the FEED covers!
This is a levelling up for us, but there is one thing we are sad about. The monthly FEED covers. FEED has become a chance for our formidable Bright Publishing designers to really show off. Man-Wai Wong, FEED's head designer, can illustrate ethereal concepts like digital rights management and live streaming latency in ways no one thought possible. But as FEED goes quarterly, we'll necessarily have to reduce those 12 amazing covers per year to four amazing covers per year.
Luckily, the quarterly issue will be much, much bigger than the old FEED – the December issue has been pencilled in at 132pp – with many, many more opportunities for our famous image-rich content. The new FEED will be a graphics-intensive experience, using visualisation and illustration to educate and entertain in a way that we believe is unique in the media publishing industry.
I'm aware that some people will miss the old monthly FEED. But please trust us when we say the FEED 2.0 is going to be something you've never seen before from a trade publication. We'll continue to deliver the same great content – detailed case studies, profiles of the latest start-ups, product news, provocative opinion and one-of-a-kind interviews. But on top of that we'll be doing new types of content in print, exciting new digital initiatives and our own events. And there's even more that we can't quite reveal yet.
We're so excited to share this next phase of our growth with you. This is a thrilling, dynamic and innovative industry and we hope FEED will continue to reflect that. The best is yet to come – for all of us.
To learn more about the new, expanded raft of sponsorship, bespoke content and ad options at the new FEED, reach out to our associate publisher Matt Snow at [email protected]. For questions about editorial and FEED content, contact me, the editor, at [email protected]. Let us know how we can help!
This news also appeared in the September 2020 issue of FEED magazine.