Any panel, any engine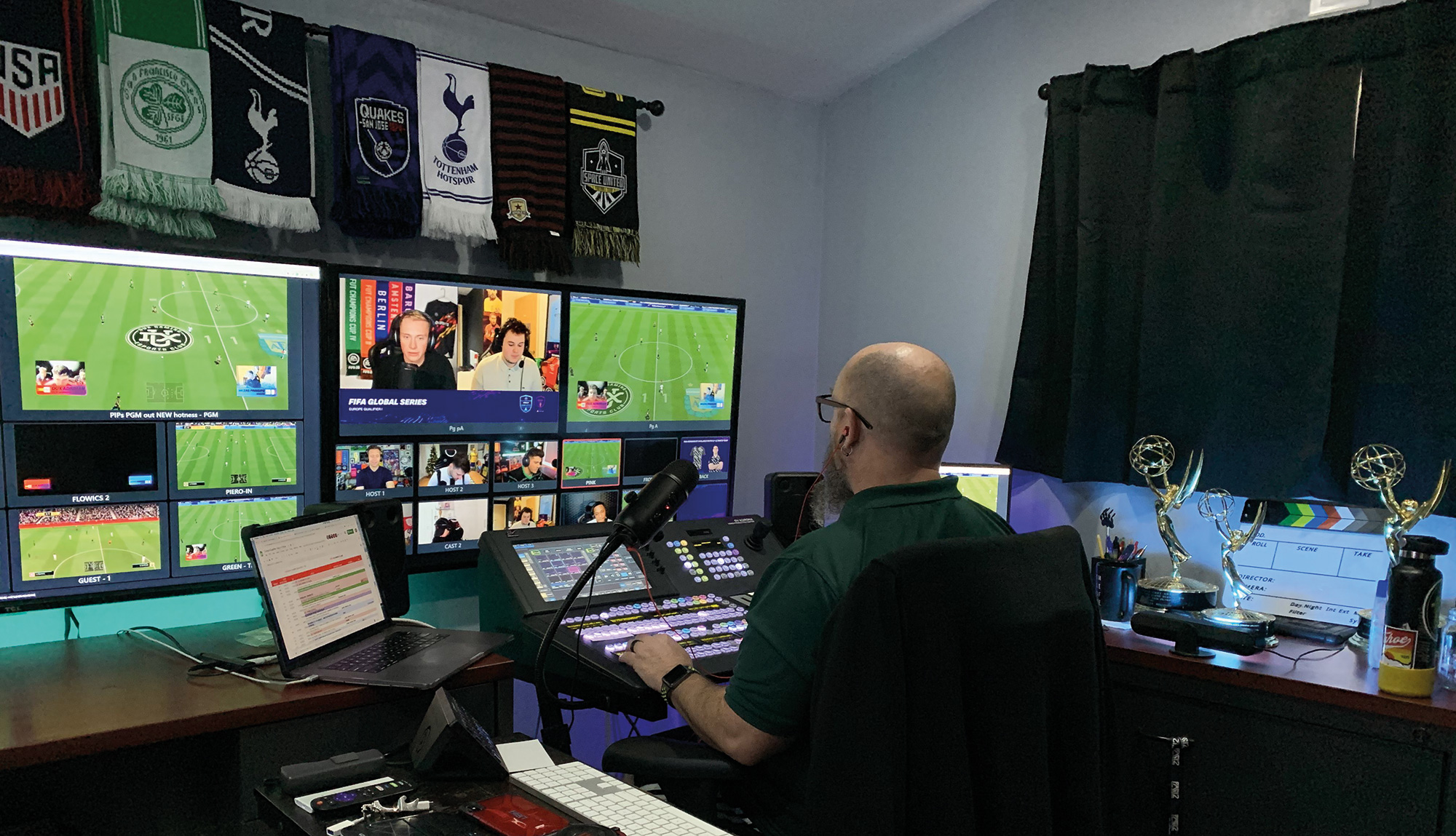 Posted on Apr 1, 2021 by FEED Staff
Sponsored editorial
Despite Grass Valley's launch of a major cloud-based SaaS service, the company is making sure hardware products continue to be useful in an online world
A lot of people will tell you that the future of content is going to be all cloud, all the time. Is it true? Yes. And no. And sometimes.
There are a growing number of scenarios where producing and distributing via cloud infrastructure is becoming a far more efficient, more economical and more future-proof way of doing business.
There's no doubt this trend is set to continue, but sometimes good old on-premises hardware is still going to be the best option, if for no other reason than because that's where your business expenditure has been. And if you've been creating award-winning content with the gear already under your own roof, you would be foolish to throw it all out just for the sake of keeping up with the digital Joneses.
One principle becoming increasingly clear in the digital age is the technologies that seem to win out are the ones most able to integrate easily into different business models, agendas, workflows and even personality types. It's this flexibility, not just the raw tech itself, which has given – and will continue to give – cloud an edge. At the same time, the flexibility of cloud allows for the inclusion of a range of other, non-cloud technologies.
Where we can see this mutualism working especially well now is in the world of live production, which is loathe to let go of its hardware investments, as well as being a world where physical kit is an essential part of the workflow – and is likely to continue to be for some time.
In the past, live production has resisted embracing the cloud for some very practical reasons. The obvious ones have been insufficiently low latency and challenges of I/O scaling, but another major bar has been the inability to integrate with on-premises operations – at least not to an acceptable degree.
"It's not like we're all going to wake up one day and – poof – everything is now in the cloud," observes Mike Cronk, vice-president of advanced technology at broadcast solutions innovator, Grass Valley. "There is going to be a transition. People have their existing plants and not everything is for the cloud."
It's not like we're all going to wake up one day and – poof – everything is now in the cloud
Cronk offers a reminder that content production is made up of creators.
A change in technology is potentially also a change in a creator's toolkit. It would be rare for a team to have all their interfaces and tools suddenly switched and still be able to maintain the same level of quality.
"Over the years, lots of great interfaces have been developed," says Cronk. "Such as production switchers or replay interfaces that technical directors know and love. In the cloud, everything can be HTML5 and interfaces can be completely screen-based, but that doesn't always make sense."
A classic example is the audio mixer sitting over a huge desk covered in faders and pots. It's certainly possible – and maybe very logical – to put all that into a screen interface. But the mixing desk is a sound engineer's instrument. The physicality of it is a key element of their craft. They're not going to be able to pull off the same 'performance' with a mouse or a touchscreen.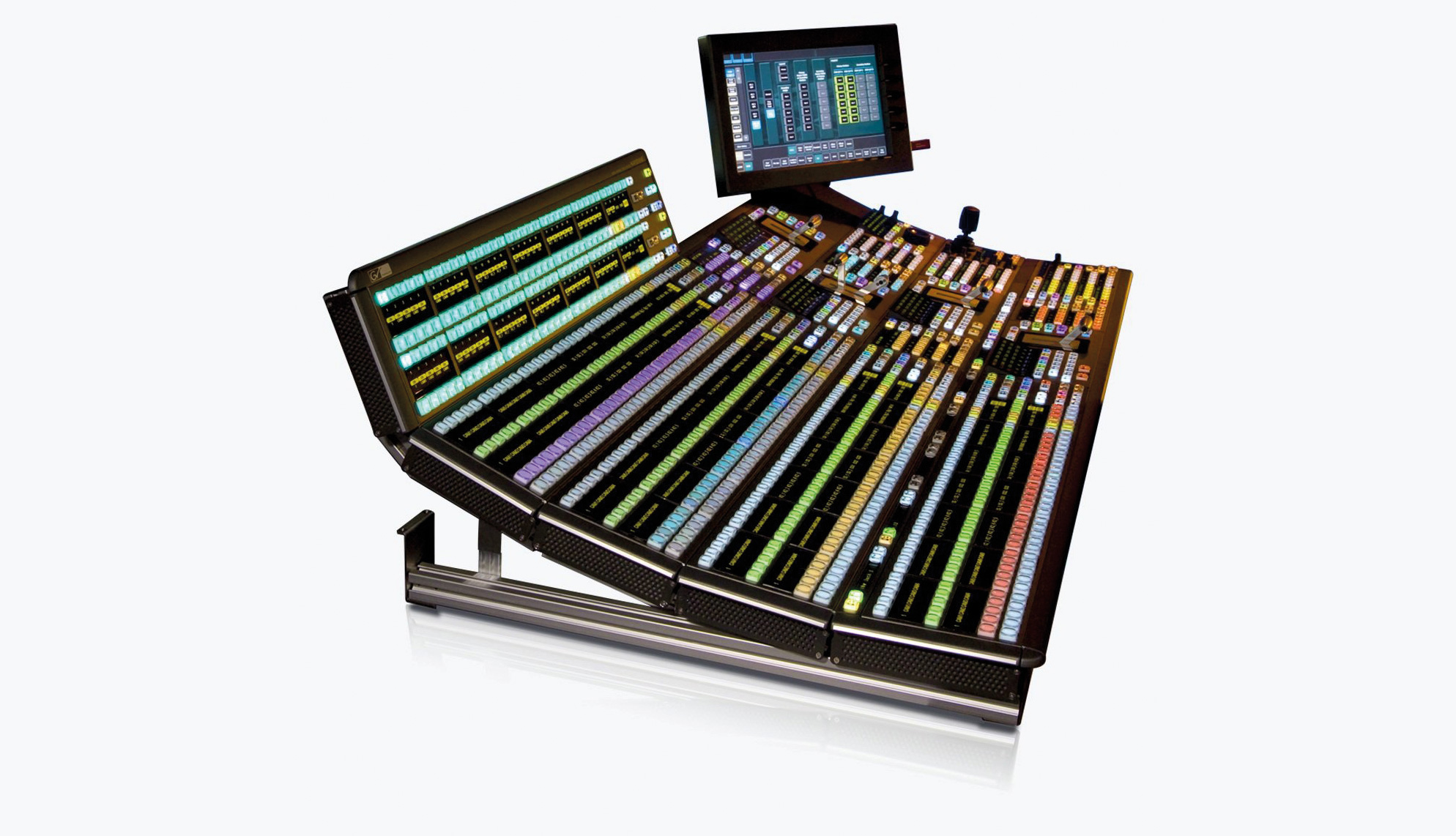 With this in mind, Grass Valley is in the process of making its production hardware 'AMPP-connected'. GV AMPP (or the Grass Valley Agile Media Processing Platform) is the company's new SaaS-based cloud offering, which joins the company's years of broadcast expertise with the power of elastic compute. As companies adopt AMPP for a host of broadcast uses, Grass Valley is working hard to ensure legacy systems and on-premises hardware not only have an extended life cycle, but can be leveraged even more effectively.
The first of Grass Valley's products to be AMPP-connected are its K-Frame panels. The K-Frame production switchers are on board most OB vans in the broadcast industry. Starting this spring, with a simple software upgrade, they will be able to seamlessly integrate with the AMPP platform.
"The K-Frame panel is there, but there is no frame behind it. At the back end, it might just be running on a COTS server or a public cloud services – it's no longer permanently tied to an on-premises frame. You can set up a show in a regular K-Frame, then take that show file, plug it into another panel and cut it using a frame connected to AMPP. It allows you to use what you're familiar with and the functions you would expect," explains Cronk.
People can now view the cloud as an extension of what they are already doing today
Last December, Grass Valley trialled its AMPP-connected programme with an EA esports tournament featuring more than 20 camera inputs. These were cut using K-Frame products connected directly to EC2 instances in AWS running in a Northern Virginia data centre.
The contribution feeds were coming from Europe, with the technical director sitting in California.
"Operators commented that in the middle of the show, they didn't really know that they were working on AMPP. It worked just like any K-Frame."
The company is looking at enabling all sorts of equipment in this way, aiming to go beyond mere connectivity to being able to leverage what cloud can specifically offer. Teams could continue to work with the same systems and then scale up to the cloud for special events or when additional connectivity or capacity is required, with no changes whatsoever to the engineers' interfaces and workflow.
"The mantra for the K-Panel was 'any panel, any frame'. Now it's changed to 'any panel, any engine'," says Cronk.
"People can now view the cloud as an extension of what they are already doing today, without having to relearn all new interfaces. It's important that there's a smooth transition and people can still utilise the tools they've invested in," he concludes.
This article first featured in the Spring 2021 issue of FEED magazine.