Putting the user in control of AoIP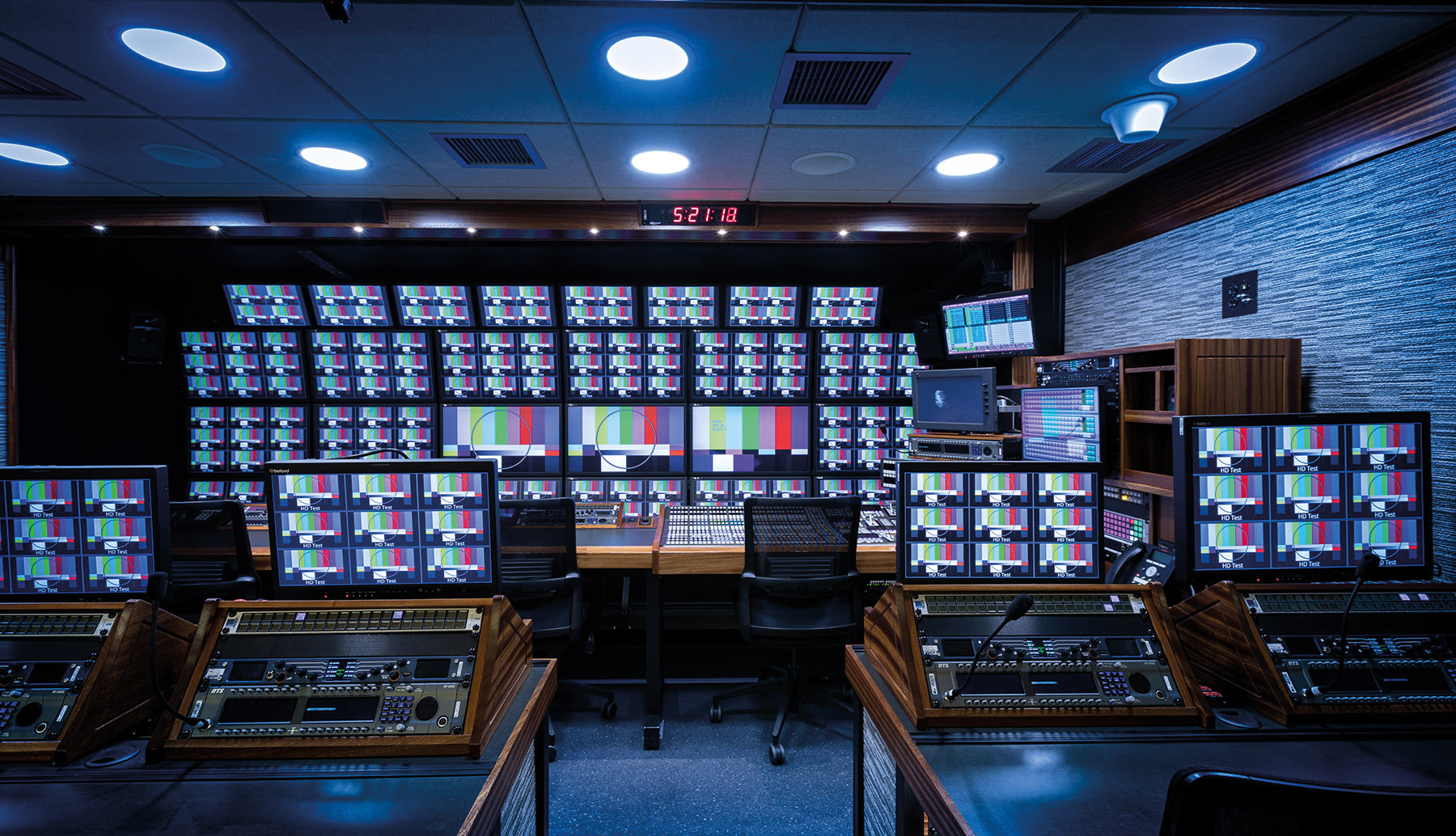 Posted on Feb 2, 2022 by FEED Staff
Sponsored editorial
IP-based audio is commonplace throughout broadcast and pro AV, but vendors need to retain an agnostic approach to networking transport and control
If you wanted to date-stamp the moment Audio over IP (AoIP) began the rise to its current industry prominence, you might opt for the 2006 development of Dante media networking technology by Audinate. In the 15 years since its launch, Dante has remained at the forefront of IP audio technologies. The September 2013 publication of the AES67 standard cemented a level of interoperability between other AoIP tech. More recently, AES67 was incorporated into the broadcast-orientated SMPTE ST 2110 standards suite that is being widely adopted in broadcast centres and OB vehicles. Michael Naugle, design engineer for NEP's US Broadcast Services team, confirms some use of SDI will continue for the foreseeable future, but the new trucks NEP is building are IP. The company has already unveiled multiple ST 2110-compliant OB vehicles, and Naugle says the company uses Dante extensively.
"I think there will be some SDI infrastructure in new vehicles in order to tie in to some legacy equipment," says Naugle. "But my expectation is all future facility developments will be based around IP."
TSL Products has been developing AoIP solutions for many years now. Berny Carpenter, TSL's audio product manager, says the company's success partly rests on "having an agnostic approach to IP audio; we let customers work with the networking technology they want to use"
For companies needing direction on what to adopt, Carpenter says, "TSL's team typically considers a few key questions: what are they trying to achieve, and what is the scale of the network, then recommend a route on that basis." With this in mind, TSL's extensive range of audio products includes support for Dante, AES67 and ST 2110, among other technologies.
Connect and control
But while the transport aspect of standards for audio networking may have reached maturity now, the same can't be said of network control.
"With a standard such as AES67," says Carpenter, "the focus was on the transport side – it doesn't go into great detail about how to discover and connect streams between different equipment."
He adds that the standard suggests the Session Announcement  Protocol (SAP) as a method to simplify connection of streams, but this wasn't universally adopted. Broadcast production services company NEP Group is an enduring customer of TSL Products, using the MPA1 MIX MADI-V units for live broadcast monitoring on a long-term basis. NEP has also invested in TSL's PAM2-IP units, which enable the monitoring of ST 2022-6 and ST 2110 IP sources, as well as offering compliance with Dante Domain Manager – with primary and secondary Dante ports for connection into its networks – and SDI, AES and analogue connectivity. Putting individual AoIP technologies aside, NEP's Naugle agrees that "control and integration are still challenging areas. Lots of the issues we encounter are about interfacing between equipment"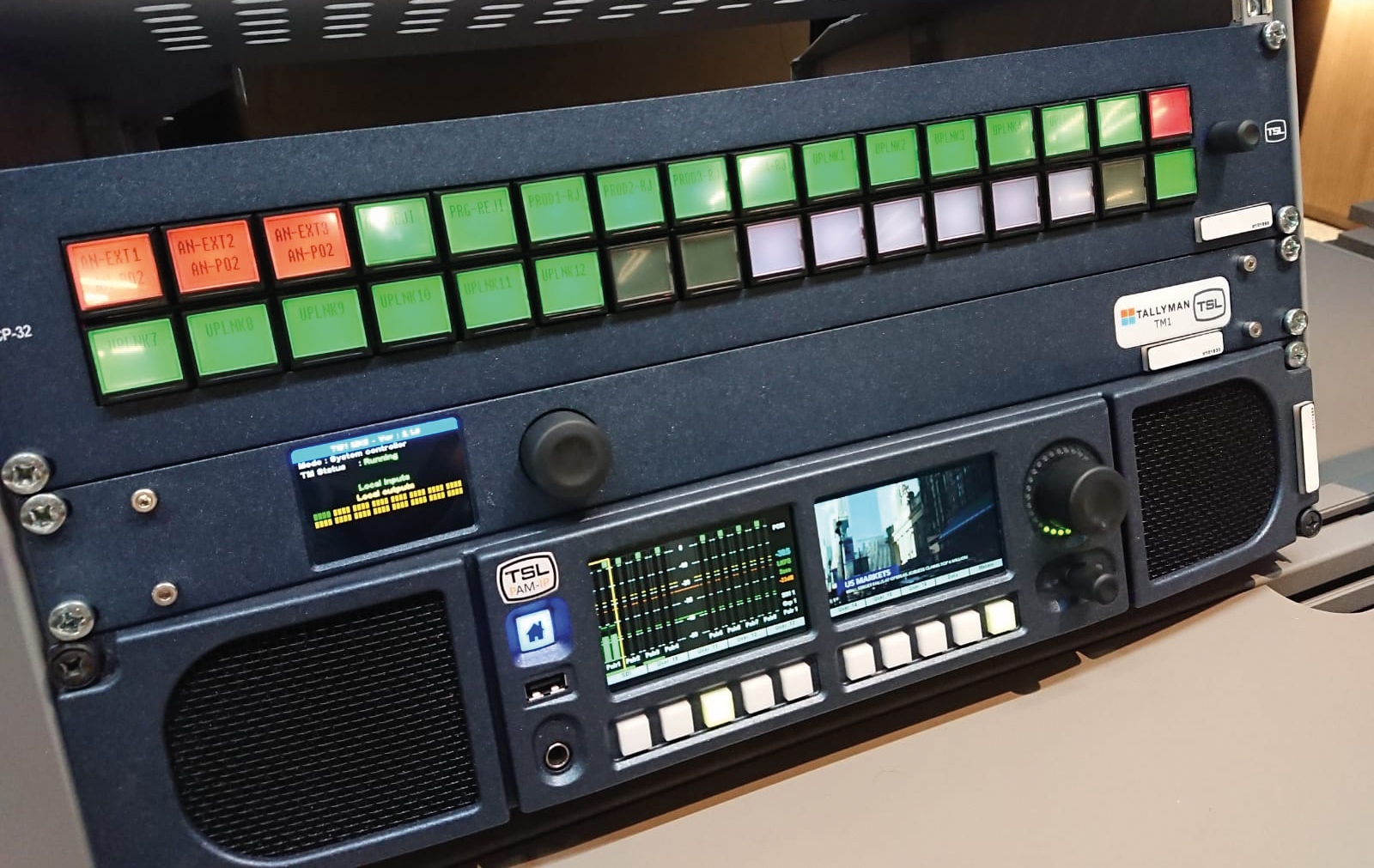 Making IP adoption easy
With this observation in mind, TSL Products has developed the answer, following in the footsteps of its agile monitoring solution, SAM-Q-SDI. This allowed users to control and visualise their (non-IP) audio content based on application, environment or personal preference. Now, with the forthcoming SAM-Q-NET 1RU unit, TSL will bring the same monitoring and control adaptability to IP audio.
With shipping expected to start in early 2022, Carpenter says: "The 1 GigE connectivity will provide great overall cost-benefit, and allow the support of 2110-30 and other IP technologies. There will also be great flexibility in terms of the method of control, and people will be able to integrate their own control system, either by using NMOS [Networked Media Open Specifications] or our RESTful API." SAM-Q-NET is the fruition of TSL's emphasis on delivering the utmost flexibility for customers adopting IP audio.
"We focus on keeping up with the latest technologies and being as agnostic as possible. That will remain central to our approach in the future."
This article first featured in the winter 2021/22 issue of FEED magazine.