Vizrt: The state of IP broadcast | Watch now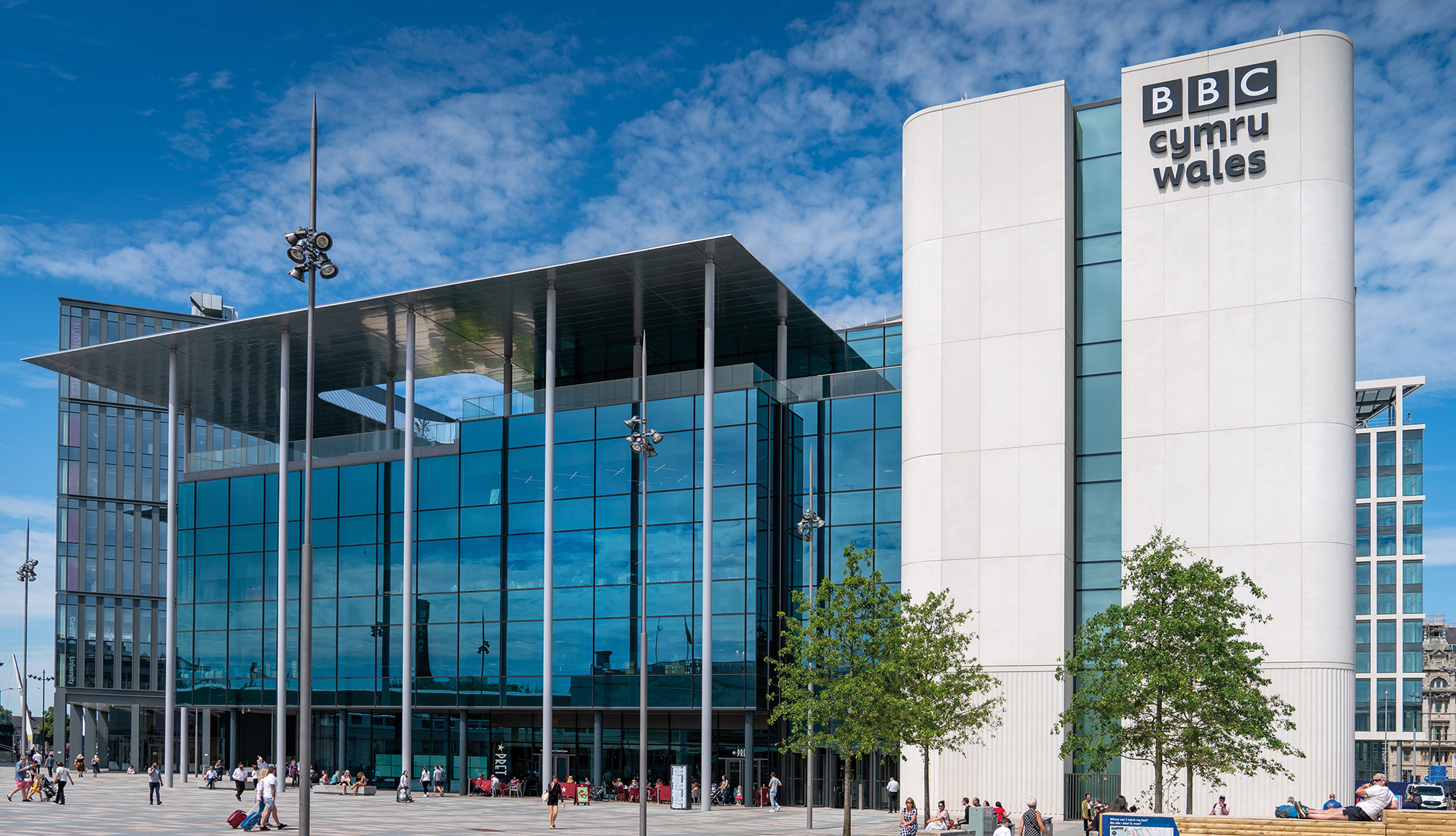 Posted on Sep 27, 2021 by FEED Staff
Sponsored editorial
We sat down with Roger Crothers of BBC Wales, and Gerhard Lang and Daniel Url of Vizrt, to talk about the BBC Wales IP production revolution and what the future holds for the cloud
Our Round Table guests are:
Roger Crothers, head of technology, BBC Wales
Gerard Lang, chief technology officer, Vizrt
Daniel Url, head of global production management, Vizrt
BBC Wales in Central Square, Cardiff, was a broadcasting pioneer, deciding to build IP into a facility from the ground up. As head of technology, Roger Crothers was there from the beginning. Tell us about the process of designing the facility?
Roger Crothers: The reason we took the IP route came down to timing. IP standards were quite immature, but they were emerging. There was a lot of talk about a new standard called SMPTE 2022-6, which allowed for transport of high bit-rate media over IP – then 2110 came after that – and we wondered if we should build an SDI infrastructure. We didn't want something that we thought we'd have to rip out at a later stage. We were looking to be as future-proof aspossible – and IP was part of that.
We were quite ambitious. Very few other broadcasters in the UK were doing it, or if they were, it was a very small proportion of their infrastructure. Our ideal scenario was to get end-to end IP from edge devices, all the way into the core and back out.
Were decisions challenging, with IP broadcast technology still developing?
Roger Crothers: The timing was good and bad. Good, because we could be flexible about our technology; bad because the tech was still immature and there was a lack of interoperability and products that were 2110 compliant.
We never thought we'd get to 100% of devices natively IP, setting our target at 60%. In a worst-case scenario, we could revert back to 2022-6 or, if we really needed to, go back to SDI. But we managed it quite well and spent a good 14 to 18 months on interoperability testing, getting confidence that 2110 was going to work for us.
With IP we are now forward-agnostic
What are the main advantages of working with an IP-centric infrastructure?
Gerhard Lang: At Vizrt, we have been working with software-based tools since we were founded – and we started early with IP-based solutions. For us, it was always very clear that IP was synonymous with flexibility. And when it comes to formats, IP means that there is no limitation to what you can produce, or whether it's compressed or uncompressed – all of that is history. Additionally, IP mixes with software much better than SDI.
Roger Crothers: BBC Wales has been live now for about a year and we're making live programmes on a regular basis using the IP infrastructure – it's performing very well.
Daniel Url: At heart, the only thing different about cloud is where the storage and servers are. It used to be on-premises, then we had it in on-premises data centres, and now it's distributed across private or public clouds.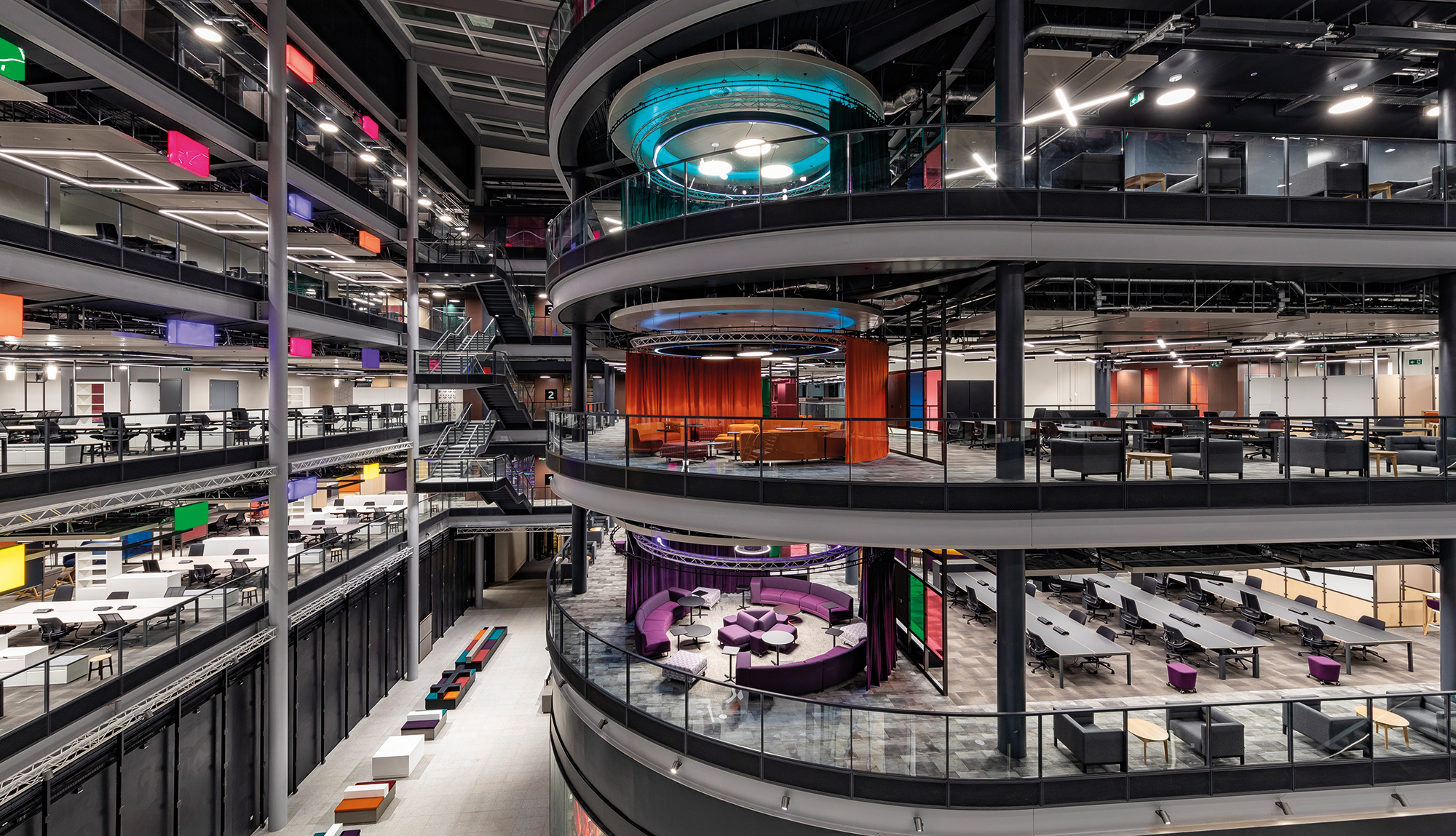 Roger Crothers: Another thing at BBC Wales with IP is we are now forward-agnostic. We can take feeds of any kind – HD, 4K, 8K, even 360 – and move that video anywhere. If we suddenly decide to do all our programming in 4K, we don't have to rip out all the hardware and replace it. We might have to increase bandwidth on the network, but technically there's nothing stopping us from doing it.
It also allows us to be more resilient in how we work. We have something called dynamic allocation, allowing us to allocate cameras or equipment from one gallery to another. We have three galleries in the building and four studio floors – and we can drive any one of those studio spaces from any one of those galleries. That's only possible because of IP.
Gerhard Lang: With our customers, we've seen IP as a huge enabler. Some of them are not putting dedicated hardware in certain control rooms and instead doing everything in software. Before, you needed hardware toreceive an SDI stream, and the number of simultaneous signals you could receive was limited. When you wanted to receive a different signal source, you had to talk to a router. The flexibility you get with an IP infrastructure – whether it's NDI-based or 2110 with NMOS – is a completely different beast. You have all the sources in your facility at your fingertips.
Cloud is often an economic decision now; not a technological one
How do you see the cloud contributing to broadcast, especially for live production?
Roger Crothers: We didn't build cloud into our infrastructure originally, but have since bought some cloud services – like storage, which is a pretty simple thing that allows us to store media off-site, protect content, and make it more accessible for our people around the world.
We've also been looking at cloud based galleries, allowing you a vision mixer and multiple feeds you could literally control from an iPad if you wanted to. It's attractive, because you don't have a large capital outlay.
Those solutions allow us to pay by the hour, so if we have rights for a show one year, but not the next, we haven't invested a lot of up-front money that we're desperately trying to recover.
Daniel Url: We can see around the globe, in all areas, a huge shift towards the cloud. Cloud is an economic decision now; not a technological one.
How about the use of cloud for high-end graphics?
Daniel Url: A lot of customers are already doing that and using our systems in data centres or in the cloud, and the GPUs (and CPUs) are powerful enough to play everything we need.
Gerhard Lang: The nodes that are available from cloud providers are very performant when it comes to compute power. Whether it's a clip, decoding, compression, the cloud nodes you have available now are comparable to what's on-premises.
The pandemic has shown how far you can push things...it's made people think differently
Covid has led everyone to adding remote and distributed production to their workflows. Has it made you think about remote capabilities?
Roger Crothers: The pandemic has shown how far you can push things. I'm not sure culturally we could ever have been able to achieve some of the different ways of working that we've now adopted. It's made people think differently. Now, we have a hybrid working model, where apart from staff that physically need to be there – engineers, producers, camera operators – people can work off site some days, allowing us better utilisation of our buildings.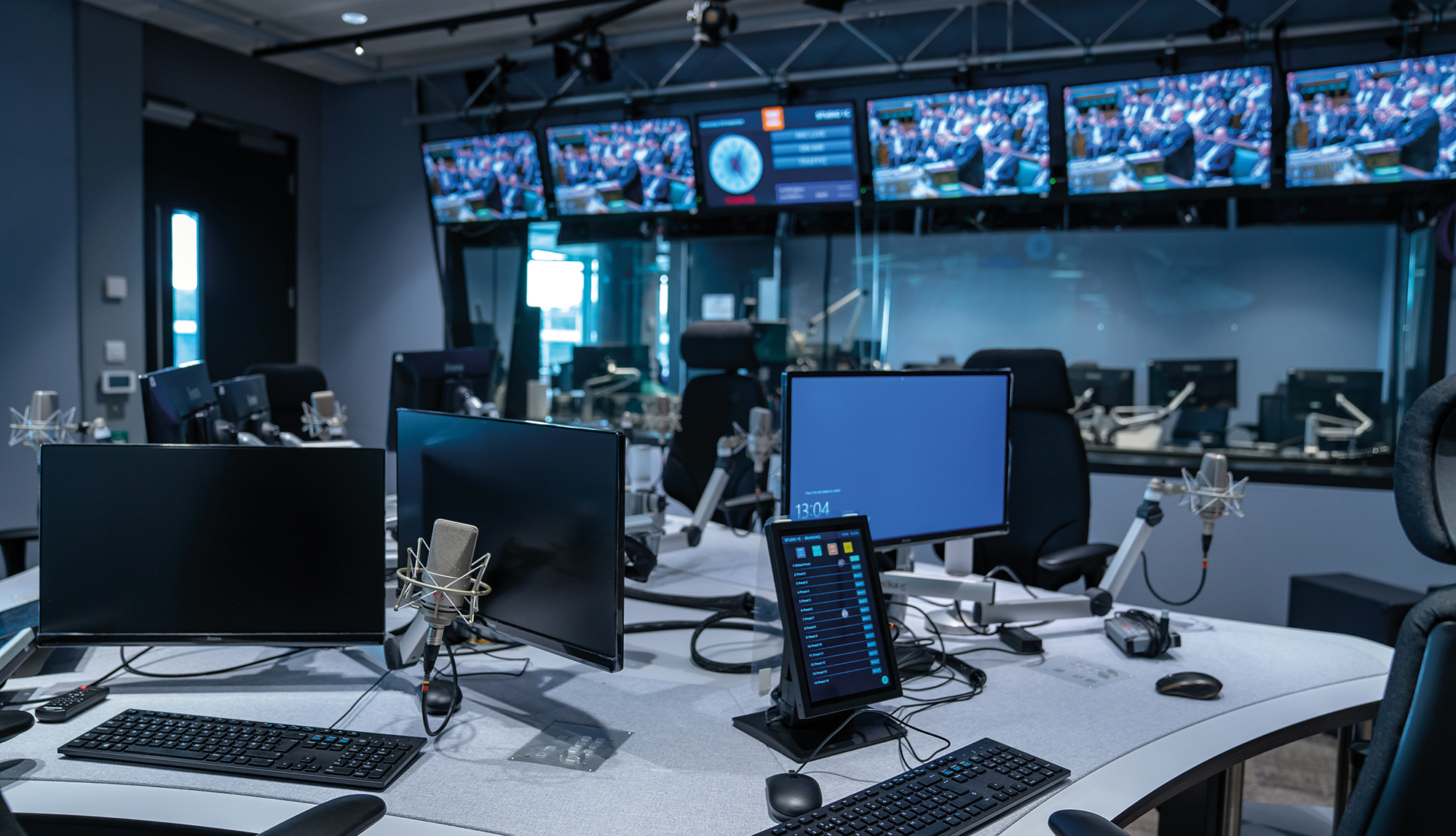 What's the future for IP and cloud-based facilities?
Roger Crothers: We have a drama facility in Roath Lock, with its own infrastructure, technology and storage. It would be beneficial if we could remotely control, or access, the main Central Square facilities from that site. The BBC is looking at that more widely and wondering if it could be done for all big sites. Work is ongoing.
Gerhard Lang: The biggest innovations on our side are NDI 5 and NDI Bridge – and bringing NDI with metadata into the cloud. It enables you to select sources which are on-premises, or switching between to bring them into the cloud. You can do extremely complex productions with 200-plus signals that are requested as needed, and sources are only ever brought into the cloud when required, so we're dancing a bit between cloud and 2110. We're seeing thousands of NDI downloads at the moment, and of NDI 5. There is a huge adoption rate.
This Round Table first featured in the Autumn 2021 issue of FEED magazine.