GV AMPP: A platform for our whole industry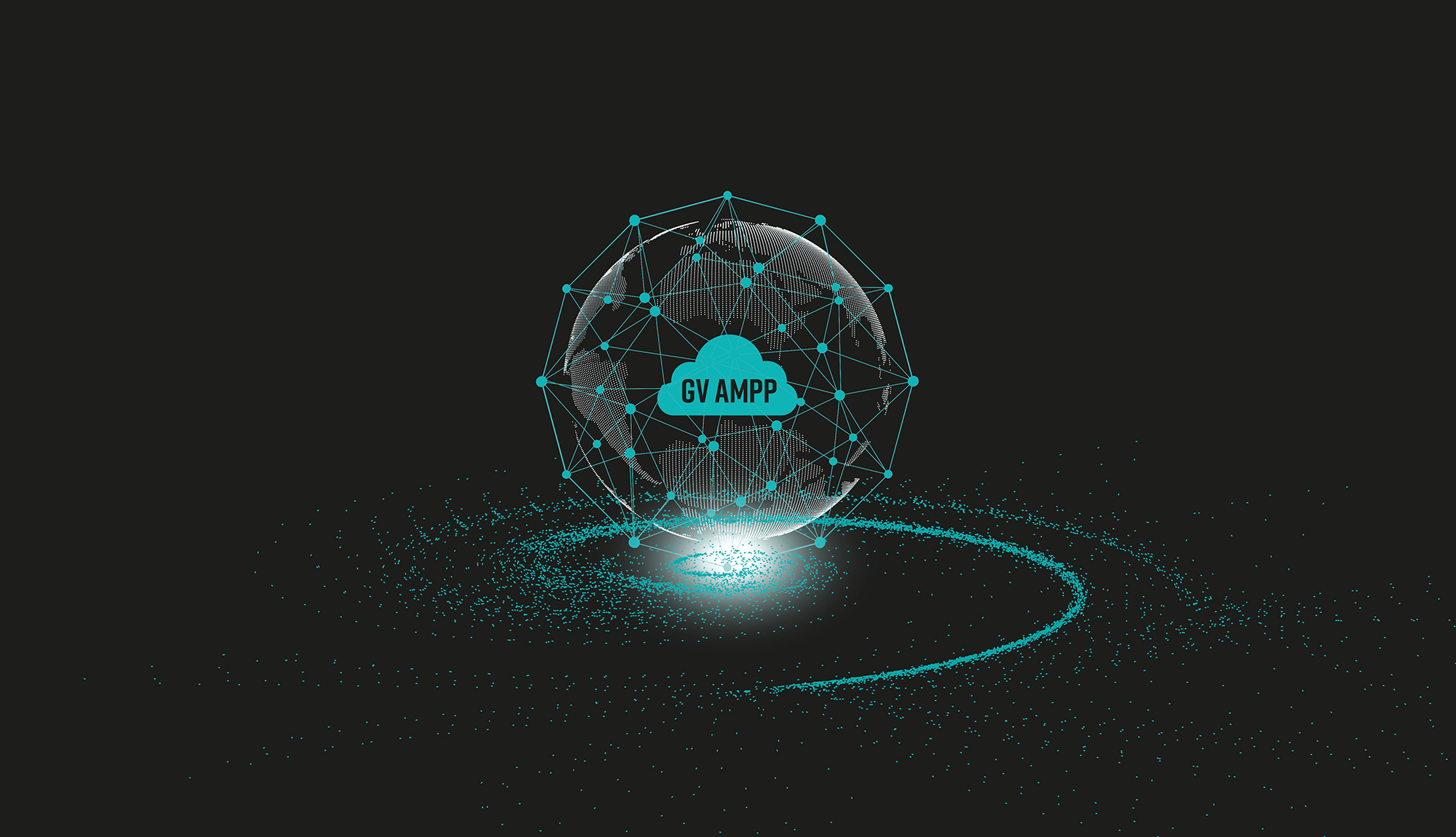 Posted on Sep 25, 2021 by FEED Staff
Sponsored editorial
Grass Valley reveals the ethos and hidden benefits of the company's GV AMPP platform – and some of the new applications coming this year
Cloud computing has taken the media industry by storm, boosted by the pandemic effect on remote operations. With a heritage in broadcast engineering, Grass Valley's Agile Media Processing Platform (GV AMPP) – a scalable SaaS solution of management tools, applications, microservices and intelligenttechnologies – is set to take full advantage, with a raft of new applications and support from partners.
But AMPP is not just another cloud platform, and some of the benefits for media customers – and the wider media production ecosystem – may not be fully appreciated at first glance.
Full service platform
AMPP provides a base for the Grass Valley Media Universe, developed to allow Grass Valley and partner media solutions providers to give customers access to an end-to-end cloud ecosystem for all production needs. Partner vendors, in turn, can benefit from a frictionless method of getting services to the cloud.
"We said let's build a common platform to host everything – not just for us, but the whole industry," says Grass Valley CTO Sydney Lovely. "There are other cloud offerings out there, but they're not set up to meet the demands of live production."
AMPP enables a set of applications built using a common microservices architecture, so they all work together. And unlike many cloud-hosted solutions, customers can easily use applications without ever having to get into code.
"The AMPP resource manager lets you spin up and spin down applications as required," says Lovely. "We've added a System Dashboard that lets you visualise complex workflows, and a Usage Portal where you can interactively track and manage your application consumption.
"We also have APIs to enable customers to build on top of AMPP, but no coding is required to get basic things running."
The CTO reveals that below the surface of any platform is a great deal of 'undifferentiated heavy lifting,' namely "licensing, upgrading, deployment, building toolchains, debugging and routing" AMPP's architecture addresses much of that hidden burden. Take software commissioning, for example.
"With traditional software systems, you have to send people on-site, and they spend a lot of time installing and configuring on servers or desktop machines for client applications. Traditional software upgrades are also painful – it takes months and you often have problems and need to roll back. AMPP applications are instantly deployable. Being HTML5-based, they only require a browser, there's no software installation on the clients."
Let's build a common platform that can host everything, not just for Grass Valley, but for the whole industry
Easy integrations
Integration is another traditional headache. "The industry spends about $50 billion a year on media solutions, and we estimate about 25% of the total spend is on integrating all the systems and getting them to work together.
"Say you had an asset management system from vendor A, and a playout system from vendor B. Someone's got to design and commission both systems, get each installed, then up and running. Planning and commissioning can take months. And then they have to integrate those systems through protocols or APIs," he continues.
"With AMPP, it's all built into the platform. You don't have to instal anything and there's no integration required. Just log in to the service and fire up the applications you need."
As the name suggests, GV AMPP delivers agile resource management. "You can have one set of hardware infrastructure, whether on-premises or in the cloud, and easily change to a different configuration within seconds, such as moving from a news to a live sports production," he explains. Support is another big issue. AMPP can spot if there's an issue developing and quickly address it before it becomes severe.
"We're modernising the support paradigm. Customers don't have to call up and tell our support team there's a problem, then send logs and endure a back and forth. We can proactively monitor the system health and find problems ahead of time, diagnosing it instantaneously."
Ever-expanding
"A wide variety of customers are interested in the platform," says Lovely. "For example, AMPP is being used to do remote production work for traditional broadcast events – including remote monitoring for top-tier events like the Super Bowl.
"Esports customers, like Blizzard and EA Sports, are using the platform to do gaming events. And The New York Times ran the Democratic National Convention broadcast with AMPP, all streaming to their digital website; they would never have used a traditional broadcast workflow."
By using microservices to handle all the common tasks, the heavy lifting, Grass Valley doesn't have to reinvent the wheel for every single application that comes out. As a rule, they're able to roll out new applications rapidly.
"We're building out more of the AMPP Live Production Suite, with new applications like Replay Express, our distributed instant replay tool."
Replay Express lets users on any device with a browser quickly access playlists and clips from up to 16 ingest operations on the GV AMPP network. For playback, it enables full replay functionality and supports multiple embedded real-time monitoring screens, making it possible to easily work on small displays at home.
The operators can access the content via a touchscreen, keyboard and mouse, or third-party controllers. AMPP's new Audio Mixer is a virtualised service not only offering gain, full equaliser, compression, aux channels, pre-faders, subgroups and monitoring outputs for live streaming, but also has access to any source on the GV AMPP network with no recabling.
Audio Mixer can also be controlled with a MIDI-capable panel, with no perceptible user delay between hardware and software. Then there is Live Producer, described by Lovely as an all-in-one production studio app that aims to present both tasks more simply to end users.
"It offers many of the high-end creative features available with a traditional production switcher, but is designed to be used by non-technical operators."
Programming changes occur via keyboard shortcuts or calling up shots using the number pad, while users of Live Producer can quickly cut, or mix, a live video program just by selecting shots, making it easy to build a complex show.
AMPP applications are instantly deployable, being HTML5-based, they only require a browser
Partners onboard
"We're also advancing the partner ecosystem this year," says Lovely. "The first of these will be an app from Telos Alliance for the Live Production Suite that will add intercom capabilities."
The new app, Telos Infinity VIP, offers cloud based intercom functionality, such as party lines, IFBs, groups and peer-to-peer communication, with a total of 48 accessible virtual panel buttons.
It features an Infinity Link connection to other cloud deployed audio subsystems, as well as non-cloud subsystems via WAN or internet, and presents them to the intercom system as four-wire inputs and outputs. As part of a connected system, intercom and production audio can be seamlessly shared between AMPP applications, allowing capabilities such as embedding intercom audio into video, or routing a mix-minus feed into the intercom.
"We have 17 patented technologies for solving tough problems, like latency management, in our platform," says Lovely. "These make it easier for customers to access those innovations.We understand what media customers need. We've built a platform to allow them to unlock the potential of the cloud, without all the complexity."
This article first featured in the autumn 2021 issue of FEED magazine.