Helping newsrooms face the gathering storm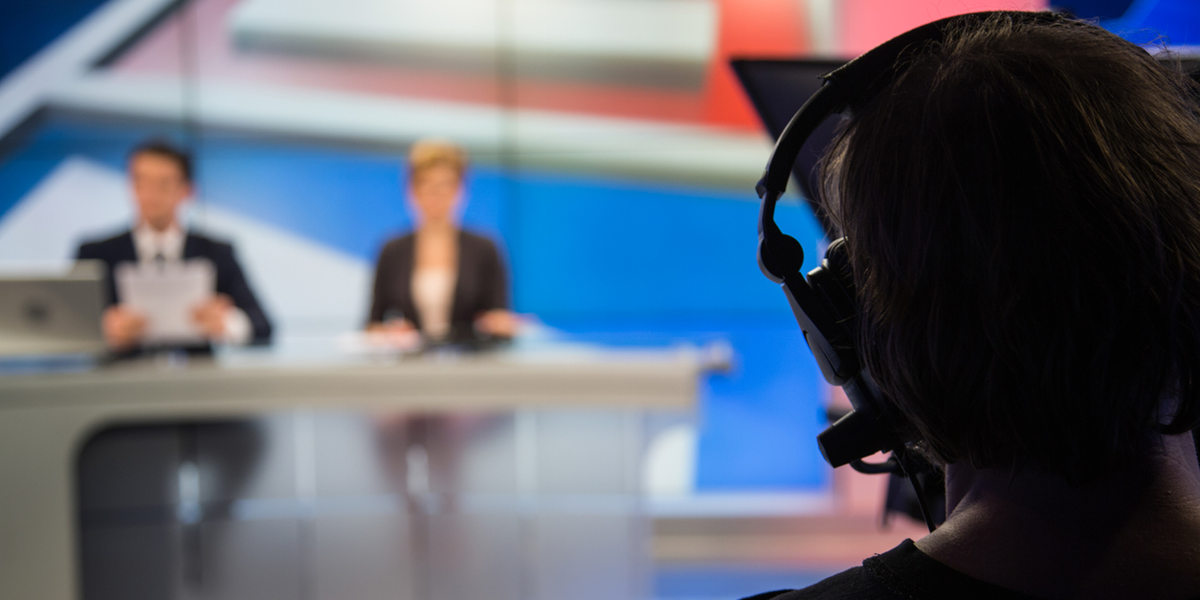 Posted on Aug 27, 2022 by FEED Staff
Sponsored editorial
With the need to combat misinformation and accelerate remote working, CGI has been supporting news broadcasters during a very challenging period
From the rise in fake news to the pandemic, and now Russia's invasion of Ukraine, the past few years have often felt like they were torn from the pages of a dystopian novel. This turbulence in world affairs has had a marked impact on news producers, who have been managing profound technological and logistical obstacles.
Media solutions provider CGI is at the forefront of vendors helping news organisations navigate this landscape. Its Media Solutions range continues to evolve, reflecting rapid changes in the production environment, and is now based around a trio of market-leading applications: OpenMedia for editorial journalistic news workflow; dira! for radio production and playout; and Viura for intelligent camera control in radio studios.
Shortly before an edition of the NAB Show in Las Vegas that saw CGI present multiple innovations, its VP of newsroom solutions, Michael Pfitzner, outlined the company's latest thinking around three major trends affecting news organisations worldwide.
Managing misinformation: The growth of fake news in general, and particularly with regards to Russia's invasion of Ukraine, has heightened demand for credibility for broadcasters. "This crisis shows that not only is there a military battlefield, but also an information war," says Pfitzner. 
One of the great objectives, therefore, is to make it easier for broadcasters to verify authenticity from all sources, including social media. Pfitzner expects AI to play an increasingly pivotal role in repetitive tasks, such as verifying whether video or audio material has been modified, adding: "We have our own cluster of AI experts and competent partners who can help design solutions around different services, train the AI, then implement this for customers."
Rise in remote working: Until recently, a lot of deployments of OpenMedia were based on-premises, but that is set to change. While the pandemic underlined the need for organisations to operate without staff based in a broadcast centre, events in Ukraine have highlighted another reason why remote access might be required: "It could be that news teams do not have access to a facility, but still need to produce virtually."
OpenMedia was already cloud-ready, but the 'next-generation' version adds cloud-native capability. Also new (and announced at the NAB Show) is a redesigned OpenMedia NewsBoard, enabling journalists and editorial teams to organise their story planning and production processes from anywhere; and the ReporterApp for Android and iOS, which is fully integrated with OpenMedia and means reporters can stay connected to the newsroom at all times, regardless of location.
Superior security: An unwelcome side effect of increased remote working is a rise in potential security vulnerabilities for broadcasters. "You do need clever people who know the security situation inside and out, and can ensure you take the necessary steps."
This is an area where CGI has long excelled, thanks in part to its history of providing IT and business process services to the financial industry. A major media customer in the UK is among those to have signed up to cybersecurity services from CGI, recognising the benefits of working with specialists who have supported organisations, including banks, in the security area. "These capabilities are now available to the broadcast industry, as they deal with this challenge." 
For information on CGI Media Solutions, visit: cgi.com/en/communications-media/mediasolutions
This article first featured in the summer 2022 issue of FEED magazine.