The diary of a podcast producer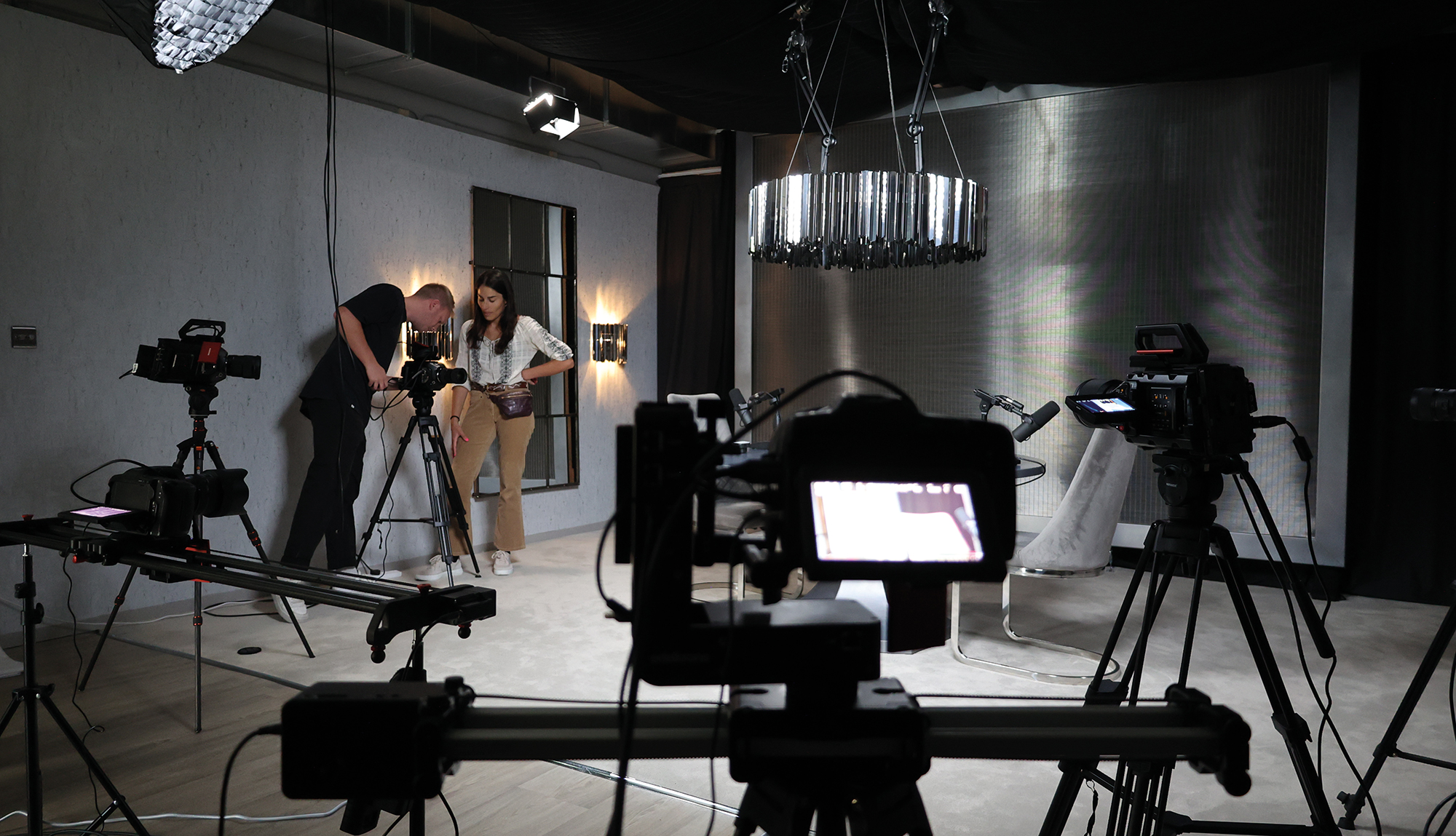 Posted on Sep 8, 2022 by FEED Staff
Sponsored editorial
The Diary of a CEO has been a viral hit since its launch. The podcast sees marketing mogul Steven Bartlett interview business personalities and famous faces. But what are the secrets behind its own success?
Blackmagic Design – Watch this space
It is safe to say that the pandemic caused an unprecedented explosion of media – and the mediums on which we consume it. This huge growth has been blatant in the podcasting partition, with stats from The Infinite Dial claiming that, in 2022, 62% of Americans will have listened to podcasts at some stage during their lives. That is a stonking 177 million people – and a 57% increase from 2021.
The Diary of a CEO is a perfect example. It is a wildly popular, YouTube-based podcast, acting as the Desert Island Discs of money and fame. The series sees multimillion pound business extraordinaire and Dragons' Den star, Steven Bartlett, grill famous faces; uncovering secrets behind their business prowess, as well as personal stories. Interviewees include politician Matt Hancock, Deliveroo founder Will Shu, Gymshark CEO Ben Francis and the intrepid Bear Grylls – to name a few.
With over 17.1 million channel views since its 2019 launch, The Diary of a CEO stands out for its crisp video quality, pioneering a new movement of visual podcast productions. It also unlocks an intimate feel to a show that can cover some deeply sensitive topics at times.
Planting the seeds
Although Steven had all the ingredients necessary to cook himself up a viral production, there's no podcast – especially one of the calibre he envisioned – without the creative toolset and acumen to execute it.
When I saw the ATEM range, that's what did it for me
"I originally got picked up by Steven's team through a freelance website," begins director and producer of The Diary of a CEO, JackSylvester. "I was so close to not doing it, because his manager was being very elusive about what it was about.  After that, I became his go to London person for anything production related. Fast forward two years, he texts me at 3am saying: 'I'm going to do this podcasting thing full time. Are you in?' I said: 'Yes, I'm in.'"
Jack has been producing it ever since. As of August 2022, the podcast is approaching its 170th episode. His background sits with audio, and after university he found himself becoming immersed in the "holy grail of the YouTube space", garnering a wealth of knowledge surrounding video.
"I enjoyed podcasts, and saw a lot of people filming them – the merging of the two was a great idea."
Ironing out the creases
As confirmed by the reels of celebrities and tycoons featured, the road to success isn't straight. The same applies to the podcast; and with a speedy spiral into YouTube stardom, some niggles naturally surfaced.
"The biggest challenge was the creation of such a big production," Jack explains. "We started off with seven cameras in Steven's flat, so learning how to manage those, as well as produce the podcast and help Steven direct it along the way, was tough.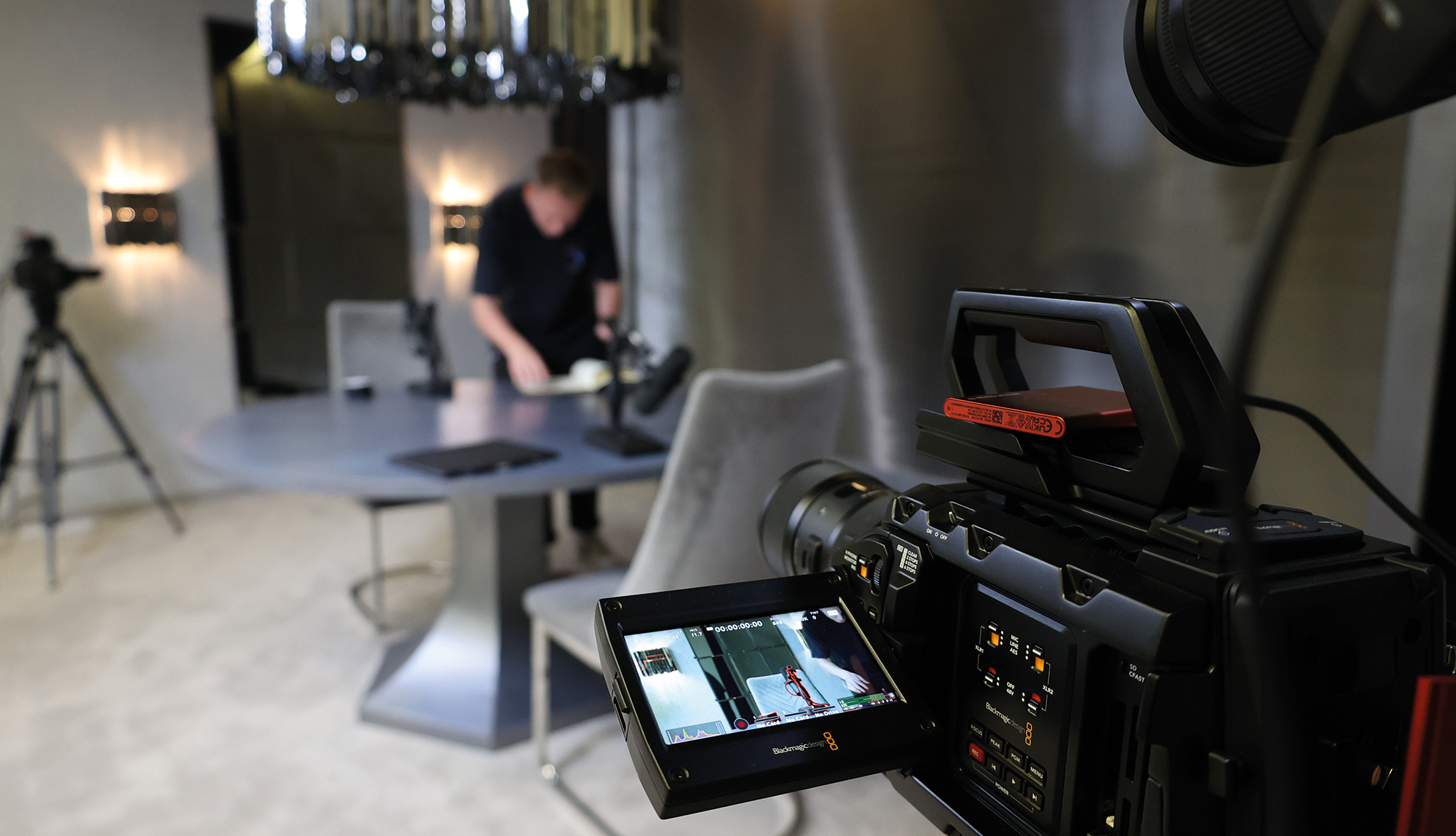 "Learning to operate all that on my own was a challenge, but once I got to grips with it, the next hurdle was ensuring and maintaining that quality as the podcast continued to grow."
Safeguarding standards
To ensure this, Jack emphasises that in tandem with the podcast's success, it became necessary to evolve its equipment.
"The set-up now is very different. It started with a Canon C200, mixed in with Panasonic GH5s," he describes. "It had its issues. For example, the Micro Four Thirds sensors aren't the same as the full-frame sensors – throwing off the depth-of-field. The first step was to move out of the flat, and build a dedicated studio space for his media projects. And Jack had to oversee everything. Now it is all Blackmagic, running with Sigmas. When we first ran it, the image was significantly crisper, which is exactly what we needed."
Central to the space was a live production built around the ATEM Mini Extreme ISO – with a mixed camera package featuring URSA Broadcast G2 and Pocket Cinema Camera 6K Pro. The accessible and conjunctive nature of Blackmagic's studio set-up – paired with UHD quality – allows YouTubers, Twitchers and podcasters alike to deliver cinematic content from the comfort of their own homes.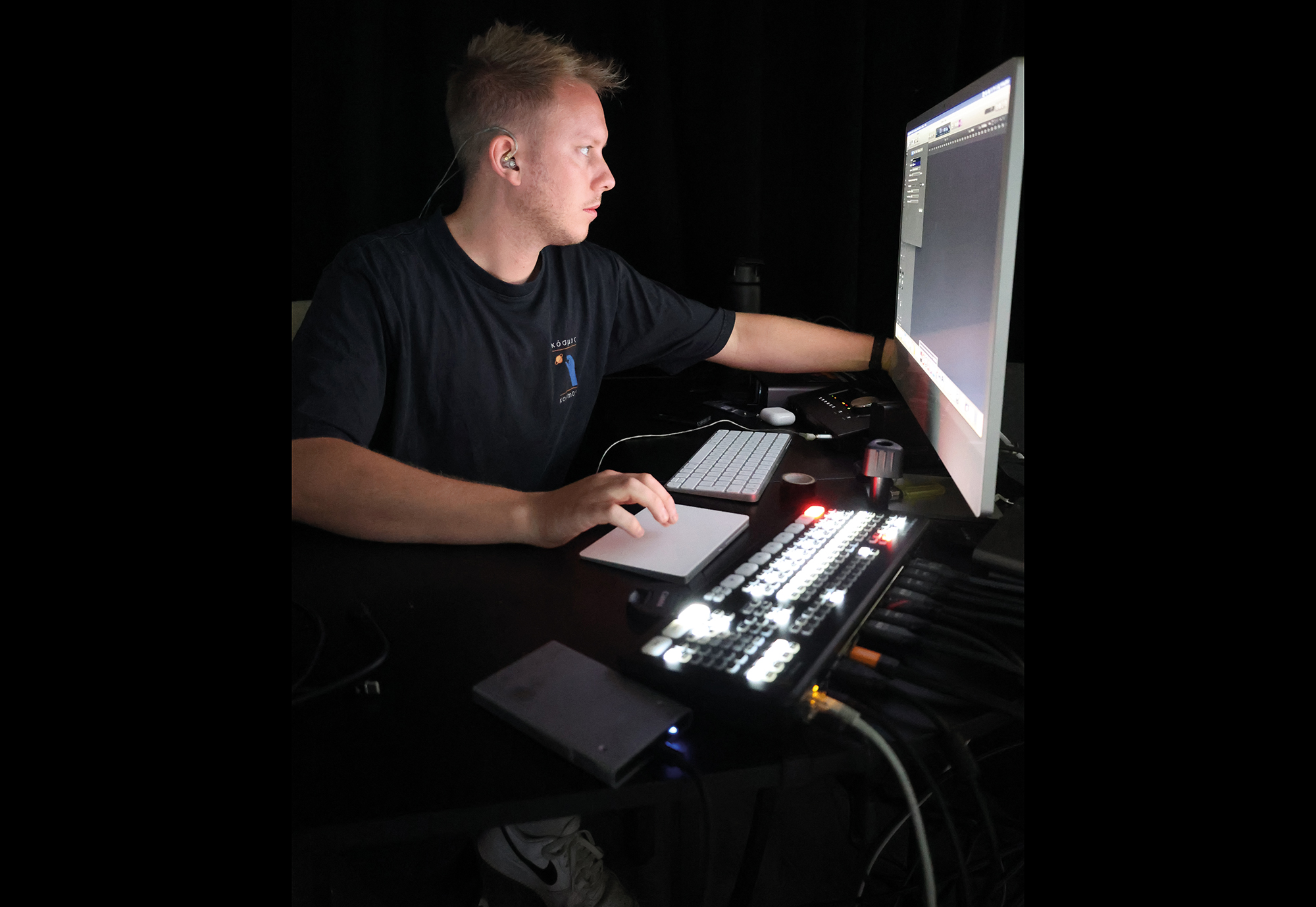 "I had never used Blackmagic in the past, but I think what sold it to me is that real kick of connectivity," explains Jack. "When I saw the ATEM range, that's what did it for me. The fact you could control the entire production from one central point was game changing."
As Jack mentioned, the main caveat to the initial set-up was operating a production so large on his own.
"The ATEM Mini has been a real life-saver. Because we are running so many cameras, things can go wrong. I filmed one with James Bay, and one of the cameras froze during the podcast. But because ATEM acts as a backup system, it managed to save that file. It's a standout piece, providing high production value at minimal cost."
The Diary of a CEO is pivotal in the podcast arena, pioneering the idea that video-led audio content could be an exciting new chapter for the booming industry.
Studio breakdown
4x URSA Broadcast 4.6 G2
4x Pocket Cinema Camera 6K Pro
ATEM Mini Extreme ISO
4x Micro Converter BiDirect SDI/HDMI 3G
2x Shure SM7B
2x Pixar pro lights with softbox
2x Neewer panel lights
This article first featured in the autumn 2022 issue of FEED magazine.