Pebble: Explore what IP means to you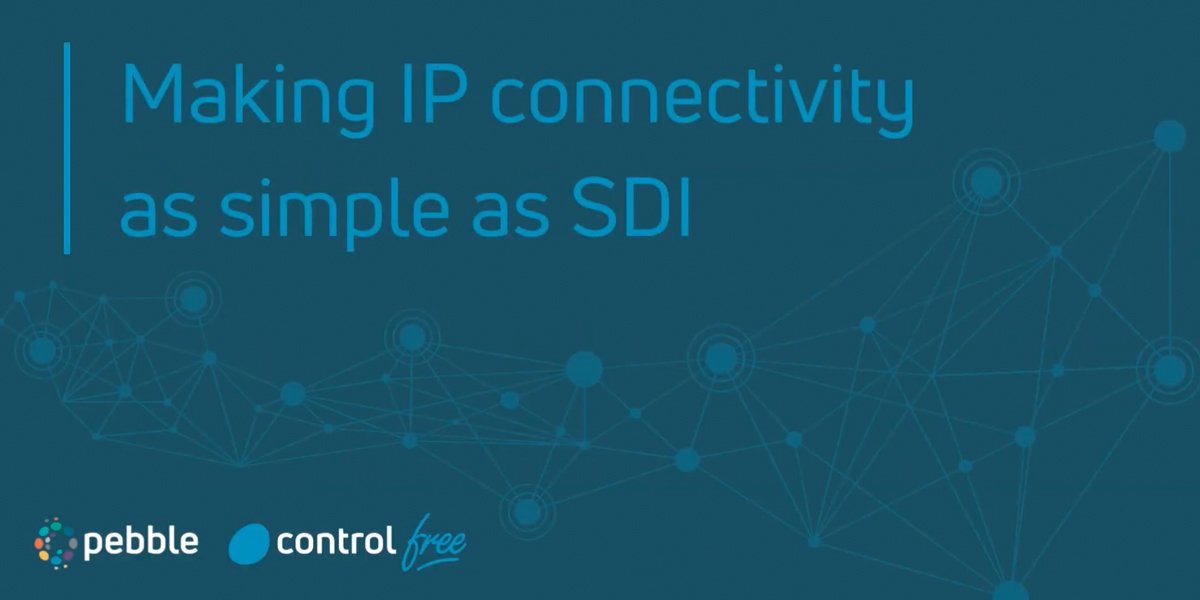 Posted on Feb 27, 2023 by FEED Staff
Sponsored editorial
Work with an expert partner to get the most out of your transition to IP
Click. That's how simple SDI is – or was. Just plug in and you're ready to go. No configuration, no network hassles. Easy. No wonder some broadcasters are hesitant to let go of their SDI workflows. 
But IP is here to stay, and brings a raft of benefits – scalability, flexibility and remote workflows. Media companies aren't debating whether or not to move to IP tech, they're looking at how to intelligently incorporate it into their business. This means finding a way for existing SDI gear and IP systems to play nicely with each other – and keep doing so into the future.
The vision of an all-IP facility isn't practical for most broadcasters – unless they have plans to move premises and want to implement a technology refresh in the process. Otherwise, IP technology is going to be adopted piecemeal and slotted in where it makes the most sense, so it's essential that these new parts of the workflow are integrated invisibly into the whole. IP connectivity needs to be as simple as the SDI set-up already in place.
Pebble has been closely involved in adopting and progressing the standards, which describe how to send media over an IP network, as well as the NMOS suite of protocols which provide an open and easy-to-use control-plane solution to leverage interoperability in managing IP-connected devices. As a result, the company is an expert in supporting broadcasters and service providers as they take their first steps into IP and the cloud. 
"A flexible, standards-based, interoperable approach reaps dividends"
IP connection and device management is complex, and the cost of getting it wrong can be painfully high. Pebble identified a gap for an IP connection management solution which makes deployment much simpler, whether for a small IP test sandbox, an ST 2110 OB van, or the beginnings of a large-scale IP architecture. 
Pebble Control is a key building block for budding IP environments, offering a self-contained, scalable IP connection management solution that leverages open standards to allow control of many devices from multiple vendors. Pebble supports companies as they make choices that best meet their own needs, and so they've enabled users to test Pebble Control giving them entry-level access using a free version, downloadable from Pebble's self-service portal (pebble.tv/control-free).
"A flexible, standards-based, interoperable approach reaps dividends," says Pebble CTO Miroslav Jeras. "It gives backward and future compatibility, whatever your organisation's scale and scope, giving you space to grow – and even evolve." 
Learn more at pebble.tv
This article first featured in the winter 2022 issue of FEED magazine.