R-E-S-P-E-C-T for cloud
Posted on Aug 12, 2019 by FEED Staff
Sponsored editorial
Graham Digital was an early adopter of digital tools for TV. Last year, the company presented a musical celebration of the life of Aretha Franklin using a fully cloud-based infrastructure

Keeping pace with the evolution of digital media has become essential for broadcasters as the industry transforms. The team at Graham Digital, Graham Media Group's in-house digital development group, has been driving innovation at Graham Media's TV stations since it was established in 2012. 
Implementing a smart digital strategy, however, required a dedicated workflow to support streaming and encoding for livestreaming to a range of devices. To more efficiently manage its digital-enabled workflow for its seven major US stations, the company recently opted to commit fully to AWS cloud solutions, which support everything from video encoding and content delivery to playlist monitoring, live-to-VOD creation, logs, system monitoring and more for Graham Digital's channels.
"We've always been firm believers in going all-in with the cloud"
Encoding, video processing and storage/origin are all powered by AWS Elemental MediaLive and MediaStore cloud services, and two AWS Elemental LIVE appliances. Although the workflow varies for each station's digital workflow, typically Graham Digital's source channel is encoded via two on-premises AWS Elemental LIVE encoders and fed into AWS Elemental MediaLive for a multi-bit rate (MBR) transcode and adaptive bit rate (ABR) packaging. AWS MediaStore is then used for the contribution feed and distribution. Additional AWS services employed by Graham Digital throughout the production chain include Amazon CloudFront, Amazon Elastic Compute Cloud (EC2), AWS Systems Manager, Amazon CloudWatch and AWS Lambda, which helps Graham Digital deploy and manage servers in the cloud.  
"We've always been firm believers in going all-in with the cloud, and from the outset knew we wanted to use Amazon tech as much as possible," says Adam Simpson, dev ops lead at Graham Digital. "With AWS, we can dynamically scale so we have more control of overhead, and have seen over 50% reduction in costs. We've also improved the quality and resiliency of our live streams for each station across a range of platforms."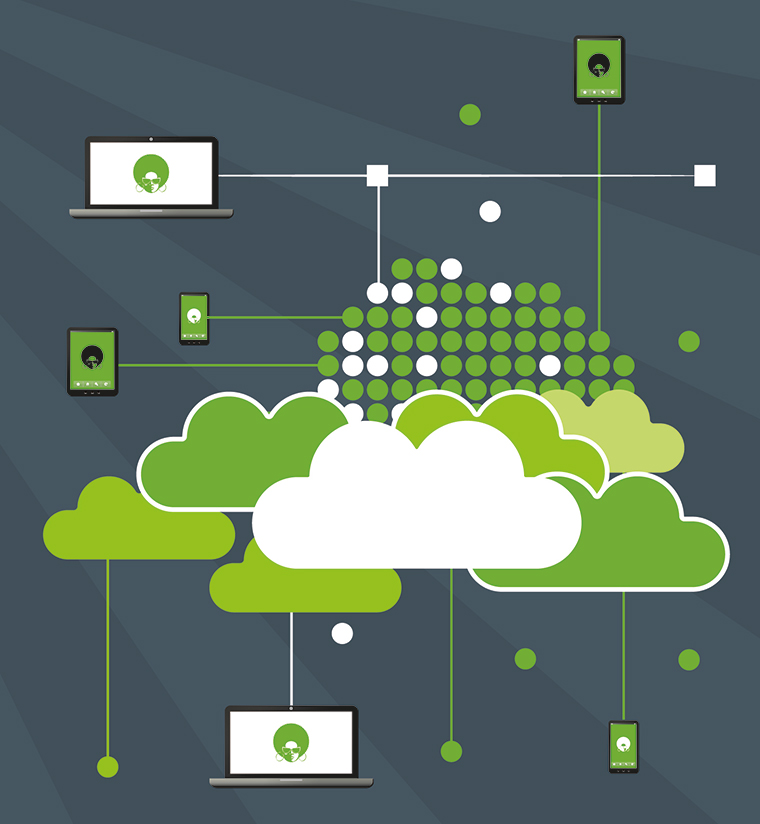 Remembering The Queen Of Soul
In summer 2018, Graham Digital leaned on its AWS workflow to livestream and deliver on-demand content covering more than six hours of Aretha Franklin's memorial service across its digital properties for ClickOnDetroit – Graham Media's digital channel for local Detroit station, WDIV 4. For the event, AWS delivered over 337TB of video, and more than 119k viewers tuned into ClickOnDetroit's website and mobile app to celebrate the Queen of Soul and watch live musical performances by Stevie Wonder, Ariana Grande and Jennifer Hudson, plus appearances by Bill Clinton, Smokey Robinson and Rev Jesse Jackson. 
"MediaLive, MediaStore and CloudFront helped us bring the show to air," adds Jonathan Beard, Graham Digital's director of digital product development. "We were averaging 75Gbps and couldn't have pushed through so much data without them. Replicating such a large-scale event for on-demand viewing required high availability infrastructure capable of supporting a vast amount of data delivery, but it was stress-free. I don't think any other provider could give us the same ease in handling that spike traffic."
Ramping up
With its eye on the future, Graham Media is exploring how it can further leverage AWS' machine learning and analytics tools to take its streams to the next level. It's also in the process of ramping up on The Washington Post's Arc Publishing platform, also powered by AWS technology. 
"We continue to turn to AWS because of the experience. It's been a superlative collaboration – from the level of support to the continued insight and guidance the team has provided. It's a great partner for innovation and one that makes it easy to hit the ground running," concludes Simpson.
This article originally featured in the August 2019 issue of FEED magazine.