From Webcam to Studio: MPB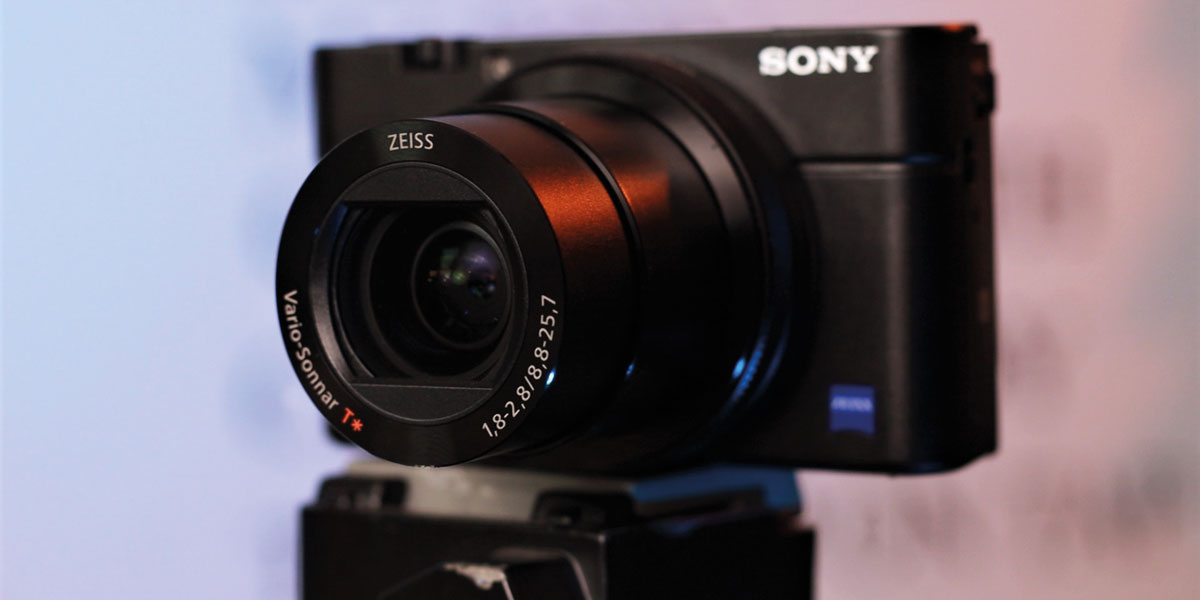 Posted on Jun 16, 2023 by FEED Staff
Sponsored editorial
Discover MPB's part to play in the success of an up-and-coming hobbyist YouTube channel
Approaching a tidy 60,000 subscribers and amassing more than 3.8 million total views, YouTube channel Broadsword Wargaming has grown impressively since its launch in 2019. Dedicated to the education and encouragement of tabletop gamers, terrain makers and hobbyists alike, its early success hasn't come from the realms of imagination – unlike its subject matter.
"Our content was the kind that boomed during the Covid-19 period," introduces the channel's founder and host, Oliver Fabian. "Everyone was stuck at home and picking up niche hobbies – like buying and painting miniatures, the focus of this channel."
Contrasting noticeably to the channel's initial amateur filming and editing techniques, the videos now uploaded display professional, crisp and humorous content – edited in a fluid and engaging manner. 
"Prior to YouTube, I was an actor, which included presenting for a few different companies – until I made that leap into doing my own thing. 
"It's hard work, but good. Satisfying. At the end of the day, I have turned a hobby into a job."
From intimate close-ups, capturing every detail of the minuscule models, through to shots of Fabian presenting content from his kitted-out home studio, the channel is a comfortable, yet sophisticated hub for its audience.
A whole new world
Possessing no prior experience in YouTubing or editing, it was a steep learning curve for Fabian, especially when it came to thinking of ways to enhance his set-up. However, it didn't take long for him to hear murmurings from fellow creators, recommending he use the largest global platform to buy, sell and trade used photography and videography kit: MPB.
"I quickly realised, for two-thirds of its retail price, I could get a camera that's brand new. It wasn't long until I had purchased three cameras from MPB and learnt how to multicam stream," recalls Fabian.
The first significant upgrade to the channel's output, multicam streaming is nonetheless a key component to any successful YouTube set-up. As Fabian himself was still learning the YouTube content ropes, MPB served as more than just a platform selling kit, acting as an educator as well as a core component to his channel's evolutionary process.
"I had never worked with cameras before," reveals Fabian. "For someone getting into it, it's easy to go onto the MPB website, type in what you want and quickly uncover the best option. It's ideal for someone starting out and trying to make that jump from webcam to higher-level streaming kit." 
It's apparent that, when it comes to YouTube, getting better gear is an investment you may or may not see return on. That's why MPB's circular buying and re-selling model is so apt for any streamer – even if they are right at the start of their career.
"I could buy cameras and sell them back whenever I wanted, meaning I was never left with loads of useless gear," Fabian highlights. "When I send something back, MPB grade and value it. Plus, I've never had problems with what I've been given – or traded back in. And if you do happen to not like what you get, just trade it in and get your money back – done!"
With a Trustpilot rating of 'excellent' (backed up by over 25,000 reviews), MPB is a part of every stage of a creator's production journey. Customers like Fabian are on the receiving end of first-class service, through constant support from its help centre or by speaking directly with its roster of kit experts. 
"I started with an iPhone 5 or 6, and quickly learned that I couldn't get the shots I wanted. I was looking at other YouTubers and content creators, thinking: 'How do they get this to look as good as it does?'
"To give an example, I got hold of a Canon EOS 600D and 650D. Over the years, I gradually traded them to the next level – 750D. I also got my lenses from MPB, including the 50mm kit lens I still use now!"
A service for the streamers
One of the biggest hurdles to set aside was an association with photography, instead reconnecting the dots between DSLRs and YouTube content creation.
"It's scary for a lot of streamers to make that jump from a webcam," says Fabian. "But you will see infinitely better content with a DSLR. I didn't know anything to begin with!"
The trick to achieving success with YouTube is no different to high-end broadcast productions – the higher the quality of your output, the better your audience retention and viewing numbers will be.
"To be taken seriously, you need a professional production. For that, the most important element is using the right camera kit," he concludes. 
Check out MPB's complete range of products and services by heading to mpb.com
Originally published in the Summer 2023 issue of FEED.