Meet your new partner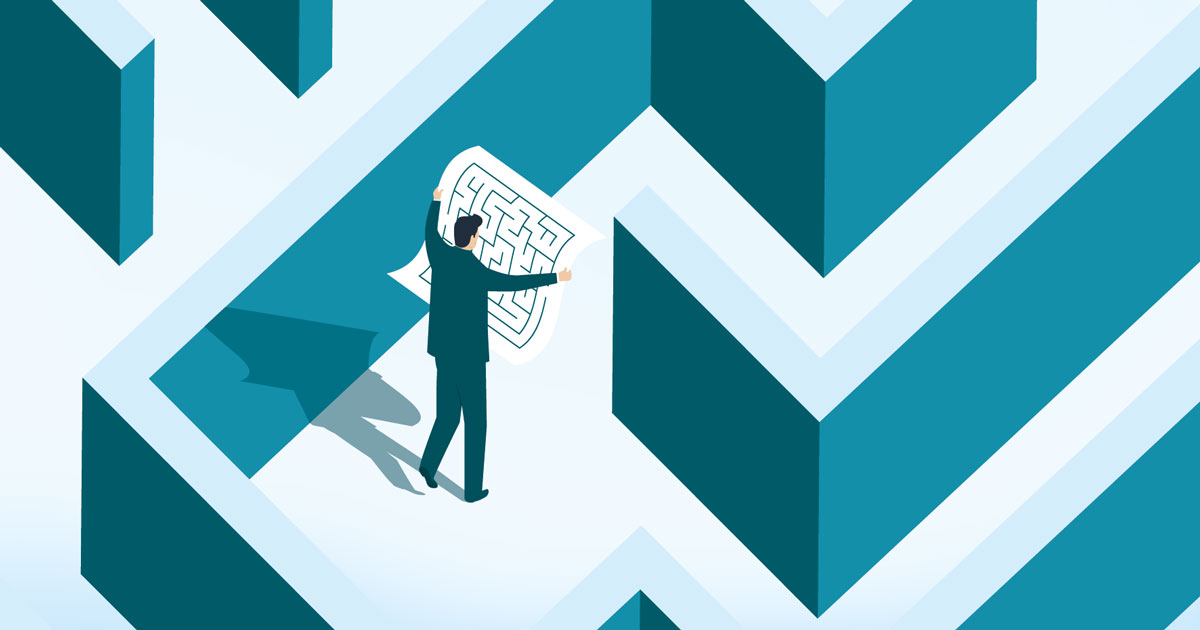 Posted on Apr 8, 2022 by FEED Staff
Sponsored editorial
Sony is doubling down on making customer connection a priority
In a world where media markets are increasingly diverse and volatile, broadcasters and content producers are ever more cautious about big, up-front expenditures and long-term commitments. The ability to pivot quickly, test business strategies and distribute across new outlets and platforms has become essential.
In this environment, navigating your media technology strategy is not something you want to do alone. There are a lot of variables, and opportunities, that require good guidance to make the most of them. Recognising this need, Sony is embracing a fresh way of working with customers that puts solutions and collaboration front and centre.
Years of experience in serving media companies, combined with its new cloud services portfolio, mean Sony is in a unique position to help shepherd companies with a growth mindset into new and better ways of making and delivering content.
Collaboration
"Sony is a very good partner for clients in an environment where there is a high degree of change," explains Tim Felstead, product and solutions marketing manager for Sony Professional Solutions Europe. "There's high potential for new technology. But I'd like to encourage customers and salespeople to have a conversation; not about the technology, but about the business."
Sony always aims for collaboration with its customers, helping some of the biggest media producers in the world innovate solutions. But active listening has become a deliberate part of Sony's strategy. Drawing out a client's real requirements, through dialogue about the job at hand, allows Sony to not only fill the brief, but anticipate needs and offer solutions or strategies they might not have even considered.
This wealth of past experience, plus renewed receptivity to customer requirements, means Sony partners have a formidable knowledge base to draw on. And, as companies start to move more into the cloud, Sony will be able to offer them a solid road map.
"We don't just have amazing product specialists in hardware at Sony, but also great software and cloud knowledge," says Khan Odza, Sony's solutions marketing manager for Europe. "People don't want to put a big investment in cloud up front. After surveying customers on what would be ideal for them, we discovered they want to start with a small investment, trying different microservices. If it works, then they will scale up."
Agility
"I've been told that SDI is going to be gone in five years – for the past 20 years," says Felstead. "What is possible in software, and cloud, is still going to be bandwidth and processor limited. There are certain things you simply cannot do without having some form of hardware support."
Certainly, broadcast technology is always changing, but that doesn't mean it's all progressing forward in a neat, linear way. Over the past couple of years, we've seen a leap forward into cloud and remote working, which many people figured was still a few years off. At the same time, companies are happy to continue using old systems until they breathe their last breath. This has been called the 'electric car effect' – where everyone is planning on buying one, but waiting until the last possible moment, so they can start in with the latest technology.
As a result, media workflows and infrastructures are multifaceted and diverse. Cloud-based editing may go hand in hand with SDI-based gear on-premises. An IP broadcast studio may need to be continually repurposed to manage shows delivered across a variety of outlets. People might build a portable production unit based on SDI, because it's cheap and simple – but then be ready to run it remotely via a gateway to the network.
Ultimately, says Felstead, the real solution is human, not technological.
"The customer is sitting at their premises, trying to figure out which technology decisions to make – which can be difficult, even for people who make the technology. They're focused on running their business, and making media. So, finding a company like Sony to partner with is a good move."
Felstead points to a conversation with a customer who made a pledge to go 100% to the cloud by 2026. But this commitment wasn't just a blind dash to some arbitrary technological finish line. The goal was a framework in which the company could test the limits of what was possible; a way of learning what they could adopt in the cloud and what would need to be augmented with other technologies.
"You have to engage in proofs of concept. It's similar to how the pandemic taught the industry remote production is possible – it may not have been as pretty as on-premises, but people found out what works."
Running tests and trials, and relying on the experience of others, will go a long way towards creating successful media businesses in the future. Jumping in without the proper consultation or foresight risks disaster.
Welcome addition
"We have experts at Sony who have been here for years," explains Odza. "They understand the histories and backgrounds of the industry and our clients. But we also have a new group of people who really grasp APIs and software connections."
In 2020, Sony acquired Nevion, award-winning provider of virtualised media production solutions. It has a long history of using IP, IT and virtualisation technology to allow easy media sharing. The addition of the Nevion team to the Sony family introduces tremendous opportunities for synergy between Sony's legendary broadcast experience and innovation in the world of IP, cloud and networks.
This new partnership augments what is already a vast background in the software-based world. Sony, after all, created one of the first cloud services widely used by major media companies. In 2013, the company launched Ci, which allowed Sony Pictures film and TV productions to manage and share footage.
As Sony rolled out more cloud-based solutions, with Ci continuing to evolve, the company's remote contribution tools also evolved. XDCAM Air turned into C3 Portal, allowing teams to get instant access to content faster than ever. The microservices-based Media Solutions Toolkit started to take shape alongside Media Analytics Portal, which leverages AI to make the best of channel operations. All these have coalesced into the Sony Media Cloud Services suite, designed around the real-world requirements of customers.
Cloud innovation
Sony Media Cloud Services is a unified, cloud-native platform designed to streamline media workflows.
The company has been laser-focused on solving real-world industry pain points, leveraging the latest software technologies to manage assets and workflows in a variety of environments – from shooting to delivery. The result is a vast array of available functionalities, coupled with Sony's integration capabilities with both internal and third-party software.  As a result, Media Cloud Services is a full suite intended for live and recorded productions, from capture to playout and edit to archive – to streamline your workflows.
A critically important step in any media workflow is to efficiently manage teams scattered around the globe, receiving their footage as soon as possible to stay ahead of the competition. CH Media in Switzerland has been experiencing those benefits using Sony's C3 Portal.
"What I like most is that you can pull and edit the files even when the journalist hasn't fully finished filming," says Silja Hänggi, head of video unit at CH Media. "Of course, this makes my work even more efficient."
Using other cloud-based products like Ci, companies can collect, transcode and index files to help creative teams produce and share quickly and flexibly. Core Ci tools include accelerated file transfer, transcoding, collaborative review, asset management and archiving.
Ci has seen huge adoption over the past two years, as lockdowns have revealed the benefits of remote working. And the simplicity of the platform has made it easy to bring into workflows under pressure.
"Since being built for its original purpose," says Odza, "there have been many iterations of how Ci is used – always developed in collaboration with customers and adapting to them."
The benefits of cloud-based endeavours, combined with Sony Professional's broadcast expertise, led to the Ci platform being embraced in multiple media sectors. ITN was an early adopter in the broadcast news space, using it as a way to create a mobile, agile organisation, before the run on cloud-based working caused by the pandemic.
"They were so happy to remove the burden of administrative tasks, doing duplication, managing metadata – and free up the creativity of their teams."
Ci is becoming a valuable resource, in a world where managing content for delivery across multiple platforms is now the norm. New tools like the C3 Portal make it easy to integrate hardware in the field, with a central cloud-based hub.
Production is just one part of the media workflow. Sooner or later, the great quantity of content being created starts piling up, with more complicated tasks to execute. The next step in the evolution of media company operations is to automate as many processes as possible.
As a result, Sony offers not only media management but workflow management, designed to handle hundreds of users and millions of assets concurrently. The Media Solutions Toolkit, based on microservices, offers maximum flexibility, with users free to build a full cloud deployment, on-premises infrastructure or hybrid environment.
Managing the data and metadata behind the thousands of media assets produced every day becomes manageable, thanks to automation backed by AI.
Solutions
Sony Media Cloud Services, combined with the power of Nevion to create efficient remote and distributed productions, are being deployed by major broadcasters and content providers. Most recently, in Discovery's coverage of the Winter Games, Nevion helped transform the way resources were connected and scheduled.
ViacomCBS also uses cloud production software from Sony, with start and stop instances based in AWS, to create a nimble, opex-based production system. And, at the end of last year, Swiss broadcaster SRG SSR modernised its news and sports production across all broadcasting centres with Sony's Media Backbone Hive, which allows journalists to easily share content between locations.
"Sony is changing," says Odza. "The pandemic has upended the way the media industry works, so we need to move forward, and help our customers do the same. You can't trust a partner who won't evolve."
Felstead reiterates his belief that connection and collaboration is the most important thing.
"We have fantastic technological gizmos, but in some ways that doesn't matter. What's important is partnership – and how Sony can champion these opportunities for people."
Find out more at pro.sony.eu