Zixi: Music choice rocks up with IP delivery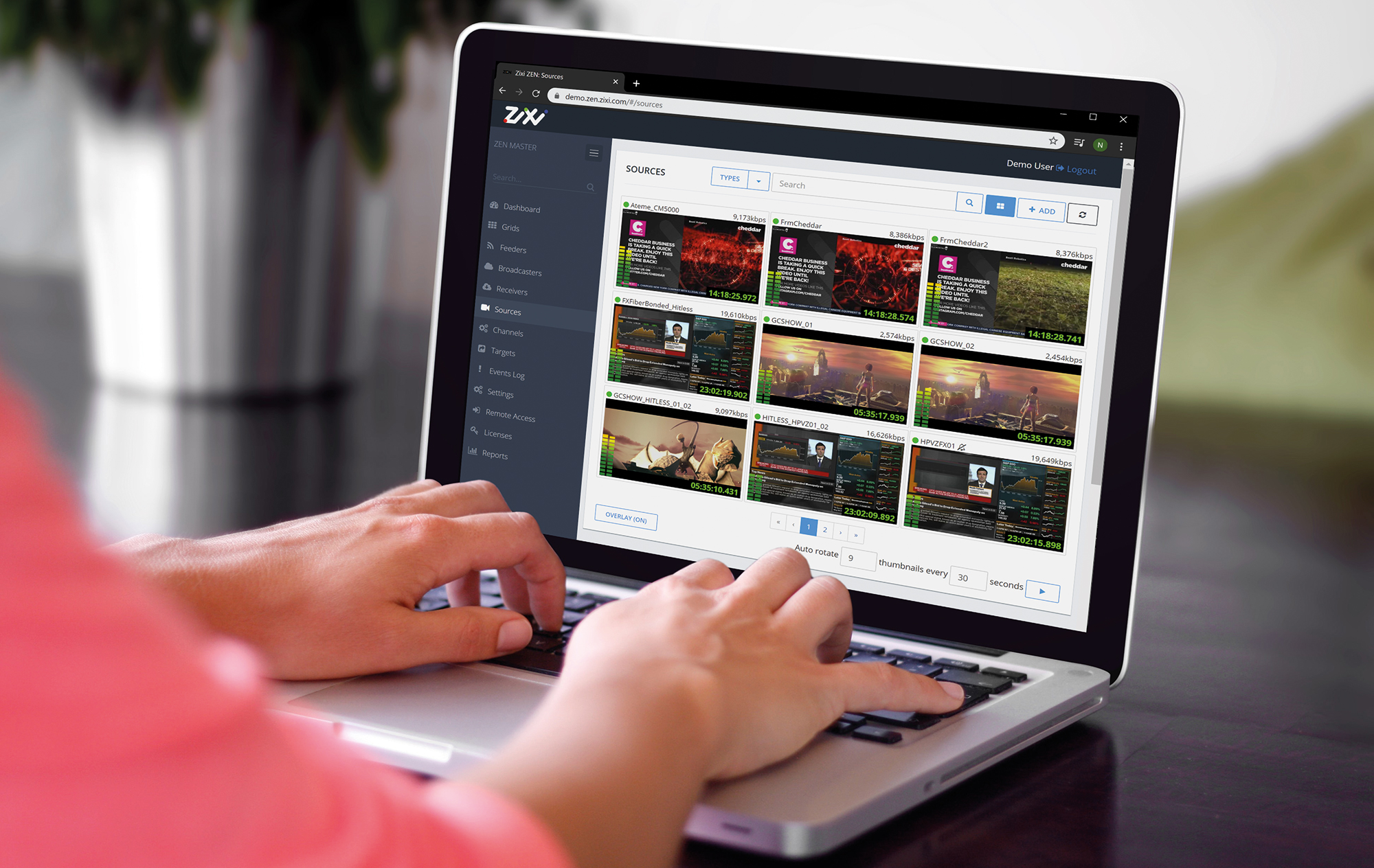 Posted on Jan 6, 2022 by FEED Staff
Sponsored editorial
After years delivering music to American homes via satellite, Music Choice makes the transition to distribution over IP
Music Choice (MC) is a music service that has been innovating for more than three decades now. The company was born from electronics manufacturer General Instrument, when it started applying its digital signal processing technology to music services. It has since grown into a massive resource that broadcasts live music feeds to multichannel video programming distributors (MVPDs) across the US, reaching 54 million households via linear television, VOD, OTT and mobile applications.
The Pennsylvania-based company – jointly owned by AT&T, Comcast, Charter Communications, CommScope, Cox Communications, Microsoft and Sony Corporation of America – felt the time was right to move off-satellite, to primary distribution over IP. While MC's utilisation of C-band satellite services was working well to deliver its core set of music channels, audience consumption patterns and platform choices have changed. The network wanted to offer alternative services for MVPD customers, including direct messaging, custom channels, or extra pop-up channels – all without expanding satellite bandwidth and cost.
McCrackan estimates that MC is saving approximately three-quarters of its overall costs on the new platform
There were numerous reasons for the move, according to MC's SVP of engineering and operations, Michael McCrackan: "We wanted more flexibility in terms of capability. The reliable distribution of broadcast quality streams over IP allows us to deliver direct feeds to our customers. We can create a set of streams that are specific to Comcast, Charter Communications and other MVPDs, while delivering targeted messaging to our subscribers. Our national broadcast over satellite wouldn't allow for this without incurring additional bandwidth and cost."
End-to-end service
MC had been closely monitoring various services that could provide an alternative solution. The decision to go with Zixi's cloud-based and on-premises Software-Defined Video Platform (SDVP), says McCrackan was based on the reliability and quality of its IP delivery. Its capacity to make MC's existing hardware infrastructure compatible with the new IP-based workflow was vital, too.
"Zixi provided the full end-to-end service," he explains. "We used Zixi's broadcaster in our data centre, to deliver multiple-source streams to its cloud infrastructure. From there, we relay these streams to over 190 target devices – which is either a Harmonic IRD, with Zixi's SDK contained within, or a Zixi receiver. By having access to the SDK within the Harmonic IRDs, we were able to avoid the additional cost of replacing all those devices in the field." McCrackan adds that the transition for the service's MVPD customers was seamless once the internet connection was made to the IRD. "There was really no change for the downstream MVPD broadcast equipment; it was a simple software update on the IRDs. For the customer, everything else operates as normal, and we didn't need to build any additional components."
Zixi's Zen Master application also allows McCrackan's team to configure, control and monitor all streams and devices. This level of control now also makes signal piracy "almost impossible", and it's safer than the previous, unencrypted MPTS signal via satellite. The Zen Master application also allows MC to detect any problems with the stream or the connection to an IRD, before the customer even realises there's an issue. Data collected from the IP-based platform means that, in the event of an outage, Zixi can help detect how long a channel or site remained down.
Speedy delivery
McCrackan estimates that MC is saving approximately three-quarters of its overall costs on the new platform. "Most of the reductions came from switching from the traditional satellite
feed, but we also observed savings with our network infrastructure and reduction in broadcast operations personnel," he says.
It took approximately four months to transition MC's full customer base and turn down the satellite feed. There are additional capabilities on the horizon, which Zixi will be offering, including predictive analysis of network and service quality using AI.
"Zixi has enabled us to quickly deploy customised channels and monetise them at little incremental cost. We're pleased with the solution, and look forward to extending the partnership in future."
This article first featured in the winter 2021/22 issue of FEED magazine.