Narrativa | Spanish start-up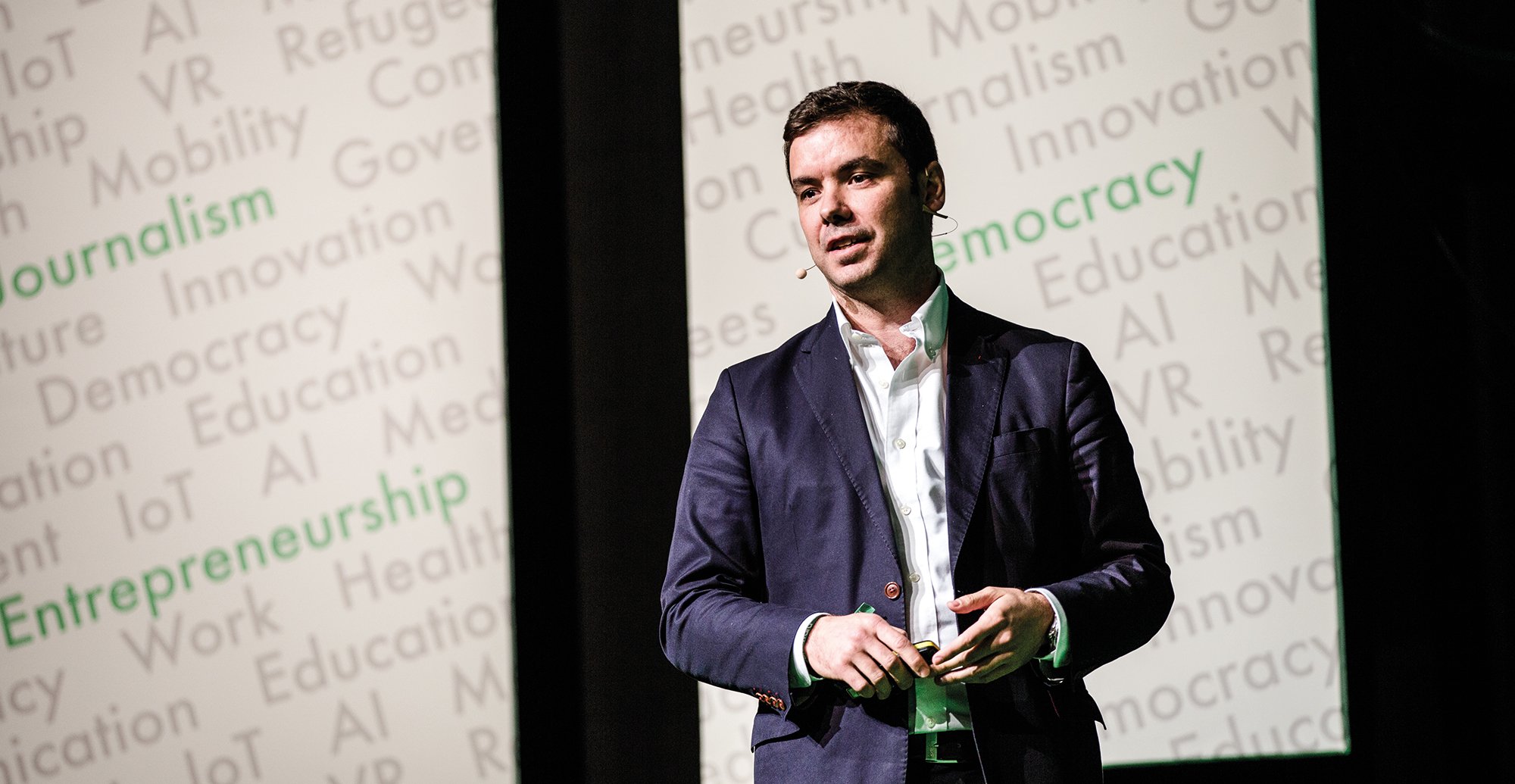 Posted on Jul 7, 2021 by FEED Staff
Spanish start-up Narrativa was founded in 2015. Headed up by CEO David LLorente, it developed an AI technology that writes content automatically
CEO: David Llorente
Country: Spain
Started: 2015
What is Narrativa's origin story?
Narrativa was set up in 2015 and is now revolutionising the news media industry. We developed an AI technology that writes content automatically: from data collection to interpretation, domain study, model training and distribution to our clients. Currently, we have clients in communications media (with large national and international organisations in our portfolio, and others in the pipeline), as well as internet agencies.
We developed an AI technology that writes content automatically
What are you working on right now?
The Wall Street Journal, one of the most influential newspapers in the world, is now using our natural-language generation (NLG) services to automate some of its news. This is then finessed and completed by WSJ editors, who add their analysis of the information. We couldn't be more satisfied with the result: news generated by Narrativa is featured on the front page of The Wall Street Journal!
What is your next step?
We are moving into other sectors, such as insurance, pharmaceutical, banking and finance, real estate, data companies, etc. We can create 3000 mobile descriptions in seconds, or write down a clinical paper in just two steps. These solutions enable companies to save time and money and focus on what's really important.
Our content automation has advanced unstoppably since 2015, and our NLG solutions have caught the eye of companies such as the Dow Jones and Microsoft. This resulted in more than eight million narratives generated by our AI system in 2020.
What's the one thing you need most right now?
It's been a challenging year, but we know how to adapt to different scenarios. We have managed to sign new clients and our projects are increasing so we need more people on our team!
This article first featured in the Summer 2021 issue of FEED magazine