Fighting for security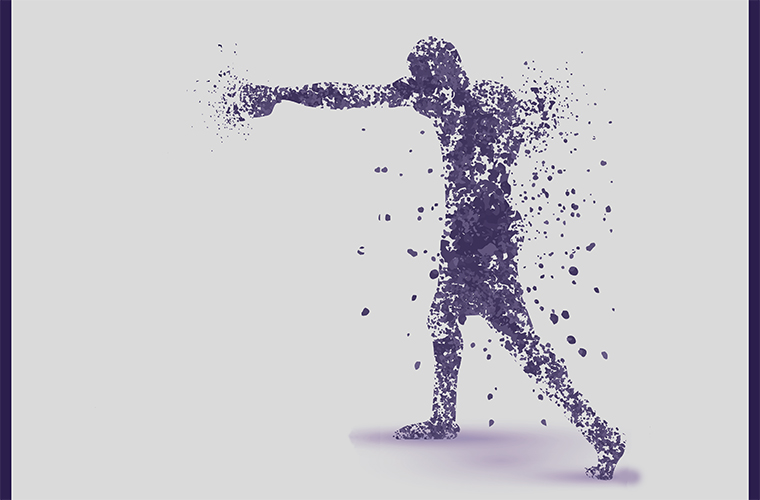 Posted on Aug 7, 2019 by FEED Staff
Sponsored editorial
Zixi's software platform fends off pirates with top content management tools

Today's consumers want access to content any time, on any device, packaged in ways that satisfy their interests and delivered at compelling price points. This has created enormous risks for media companies – but also a lot of opportunities. 
To succeed, companies must move from one-size-fits-all broadcasts to mass customisation and delivery of thousands of live event and live linear streams. The result is a shift towards agile cloud video infrastructures that can get live content to, across and from the cloud securely and in broadcast quality, at the price points that new digital business models demand. 
Zixi's software platform enables global media organisations to deliver and manage live broadcast-quality HD and UHD video over standard, unmanaged internet connections with perfect quality, low latencies, total reliability and the highest security protection. The company created its cloud control plane, ZEN Master, to enable distributors to move from a point-to-point (or point-to-multi-point) distribution scenario to a full end-to-end workflow securely over IP and with broadcast quality. 
"This virtualised master control system allows customers to see the entire video transport supply chain," says Tim Baldwin, head of product at Zixi. "It handles acquisition, origination in the cloud and delivery to a CDN. Zixi's ZEN Master shows broadcast engineers where there might be issues and helps them see and solve issues before they become viewable to the user. 
"In essence, ZEN Master is the solution for network monitoring and management that allows content providers to securely deliver live video streams with complete confidence in content quality and performance," Baldwin explains.
Media companies, including NBC Universal, Bloomberg and Warner Media, have relied on Zixi technology to stream some of the biggest live news, entertainment and sporting events in the world, like the Super Bowl, the Olympics and the World Cup. "We recognise security is of the utmost concern in the broadcast industry, especially when it comes to premium live content," Baldwin continues. "Zixi's multi-layered security protocols and sophisticated protection are among the biggest reasons our customers and partners choose to send their content using the transport layer of the Zixi Platform with monitoring and management in ZEN Master."
Protecting content
In live broadcast and OTT workflows, Zixi primarily sits in the contribution and backhaul portion of the workflows. Two options are available for protecting content. The first option is static key encryption, using AES-128/256 encryption. With this method, the key is entered on both the sending and receiving device, and if packets are intercepted by a third party, they are encrypted and unintelligible. This provides a baseline level of security in a stream. 
Zixi's second security option is use of Datagram Transport Layer Security (DTLS) between the sending and receiving device. You can think of DTLS as being a bit like HTTPS versus HTTP when browsing websites. Baldwin explains: "The use of DTLS transport layers allows complete session control so that signal can't be intercepted or hacked inside the firewall where it emanated until it reaches some other firewall or its destination." 
He continues: "Our pioneering use of DTLS means that streaming video systems using Zixi can exchange data with each other without allowing eavesdropping, tampering, or message forgery. DTLS enables Zixi to provide best-in-class security for content transported via UDP. The security stack is available in all of Zixi software tools and SDKs. In addition to end-to-end data encryption, we employ additional security measures from our ZEN Master control plane layer, by controlling administrative access, user rights and how one can get in and out of the system itself."
In addition to being designed for IP pathways, Zixi's secure transport also integrates with legacy transport systems, so users can securely transport video using IP over fibre and IP over satellite technologies, and across multiple clouds. As in traditional IP networks, with Zixi on fibre or over satellite, the content provider can see the health of the whole system through the ZEN Master control plane. 
Disrupting piracy
"Piracy fears manifest when it comes to our customers streaming premium live sporting events," reports Baldwin. "Consumers want to watch these for free, even if they're supposed to do pay-per-view. With the emergence of live streaming sites, content owners are concerned about consumers livestreaming these pay-per-view events to the masses. We help our customers deliver content to various DRM locations to prevent events from appearing on these platforms, with a single uplink of the content."
To address the piracy issue, Baldwin says the industry must understand the sources and methods of piracy and then try to disrupt them. "Currently, contribution and backhaul of video content is protected by Zixi, and final delivery of the video content to viewers is protected by Conditional Access and DRM, so the biggest threat is capture and recording of the video content at the viewer device," he says. "Hacking of viewer devices and apps can make it possible to record and redistribute that content. Verifying the device and that the playback app has not been hacked before playing the video content is one approach to minimising piracy. If an illegal copy of a stream does make it on to a streaming site, the primary goal for the content owner is to find it and shut it down quickly. This is too large of a problem for humans and will need an automated approach," Baldwin explains. 
Content owners could add a non-visible watermark to the video and use an automated system to discover live streams on the internet and scan them for this watermark. Ideally, the large video streaming services would provide the infrastructure for content owners to scan for watermarks. Once the illegal video content is located, the content owner can work with the streaming service to shut down the stream.
"Where Zixi most notably encounters piracy concerns is during live sporting events from a premium pay-per-view model," Baldwin outlines. "For example, UFC, the world's premier mixed martial arts organisation and the largest pay-per-view event provider in the world, uses the Zixi platform to deliver live UFC events. During those big, cultural moments that need to be experienced live, the opportunity for monetisation is high. By using Zixi for live video transport during high-profile moments, our clients can use IP distribution to reach the largest audiences possible, and know that the highest levels of security are being employed to protect their stream and revenue."
This article originally featured in the July 2019 issue of FEED magazine.